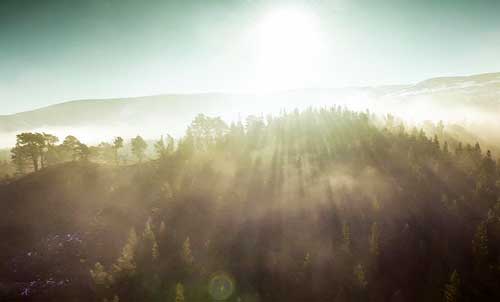 Who wouldn't want to travel while knowing that we weren't making global warming and the health of our precious planet worse, but instead making contributions in the opposite, postive direction?
Wilderness Scotland has been dedicated to operating in as sustainable a way as possible since its inception in 2001. The company has taken an industry-leading position on climate change and emission reductions and delivers significant support each year to environmental action and communities through its Wilderness Environment and Community Fund. And in 2023, it continues that charge, focusing on more ways it can be a force for good in travel.
Building on a philosophy that "sustainable tourism supports local economic development, local communities and traditions, and also shines a light on nature and wildlife conservation," Wilderness Scotland looks to maximize the positive benefits of tourism while seeking to minimize the negative impacts. That's certainly something we could all embrace.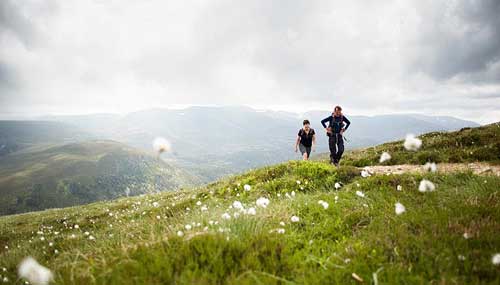 Now, Wilderness Scotland has taken it a step further with the introduction of a brand-new Low Carbon Adventure – Scottish Highlands trip, designed by its founder Paul Easto. A unique five-day/four-night private tour, it combines a traditional walking trip with low carbon travel.  Incorporating everything from sustainable culinary experiences to rewilding efforts, wildlife conservation experiences and more, guests on this adventure travel by foot, e-bike, train and EV, stay at a rustic mountain bunkhouse not reachable by any roads, with a final night at one of Scotland's most sustainable high-end hotels. The trip offers a glimpse at what the company believes is the future of traveling sustainably.

This may be a bit too techie for you, but stay with us for a bit here. Just hang in and note the following main numbers. They're quite impressive. Wilderness Scotland has added a dedicated Low Carbon Travel page on its website, highlighting its lowest impact holidays – the trips that don't go above 20KgCO₂e a day (the average daily carbon footprint is 30KgCO₂e), while continuing to provide guests with a world-class adventure. These trips include:

• Sea Kayaking – The Summer Isles (carbon footprint of 9.8kg): A six-day kayaking holiday in Scotland's northwest featuring camping in hidden bays and on secluded beaches and locally-sourced, predominantly vegetarian meals.
• Road Cycling – Scotland's National Parks (carbon footprint 16.9kg): A seven-day cycling adventure between Scotland's two national parks where motorized transport has been reduced to short transfers with a focus on exploring Loch Lomond and the Trossachs, and the Cairngorms National Parks by e-bike.
• Walking – The West Highland Way (carbon footprint 18.5kg): This eight-day trip is along Scotland's most iconic long-distance trail and is the company's only guided point-to-point walking tour. The only motorized elements on this trip are the local luggage transfers, with the itinerary starting and finishing at a train station with 95 miles of walking in between.
• Note: Travelers will have at least one meat-free day on each trip.
All of the above initiatives work together to help the company achieve True Net Zero Status by the end of 2030, as it endeavors to reduce total emissions by 90% and invest solely in projects that permanently remove carbon from the atmosphere. It has introduced of one of the world's first carbon labeling schemes for travel, calculating the per traveler carbon footprint of every trip. It also is pledged to assist other tourism businesses in both reducing carbon emissions as well as making their own commitments to Net Zero.

For more information on all the above trips, Wilderness Scotland's commitment to improve sustainability, its Net Zero goals, and more, visit WildernessScotland.com.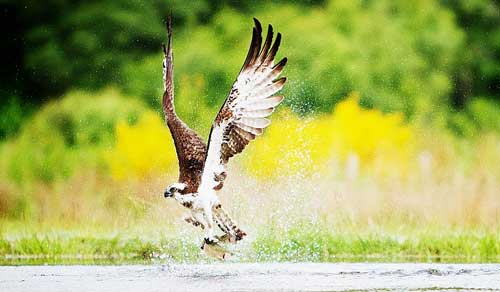 About Wilderness Scotland
Wilderness Scotland, established in 2001, is rated Europe's No.1 Rated Adventure Travel Company by National Geographic and is Scotland's only five-star accredited adventure tour operator. In 2012, its outpost Wilderness Ireland was launched, and the launch of Wilderness England followed in 2020. Offering an unrivalled range of small-group departures, self-guided trips and custom vacations, Wilderness Scotland, Wilderness Ireland, and Wilderness England lead the way in active and nature-based travel to the remote and wild corners of Scotland, Wales, Ireland, and England. Popular outdoor experiences include hiking, road cycling and kayaking. Wildlife, cultural, photography and sailing adventures are also available. For more information, visit www.wildernessscotland.com.