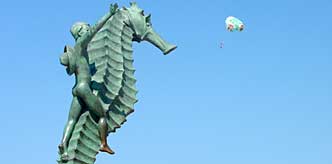 PUERTO VALLARTA, MEXICO
by Vicki Hoefling Andersen

What enthralls me about Puerto Vallarta is the beguiling way it compacts all my favorites into one locale. Noticeably and refreshingly exotic, it is also pleasantly familiar and recognizeable because so many Americans and Canadians have relocated here.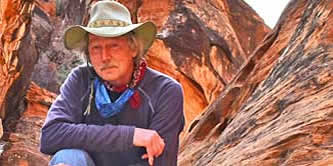 TIMOTHY PILGRIM, HIGH ON ADVENTURE'S POET LAUREATE
Widely published for over 50 years, his poems "...gain enough grace to repaint souls, eat bitter hearts, force-feed geese…explode mosquitos, count ravens, zigzag mow, herd flies, do gravestone math, vacuum cats…fence in darkness, recite night sky, dream all the blackness back to light." Or not.