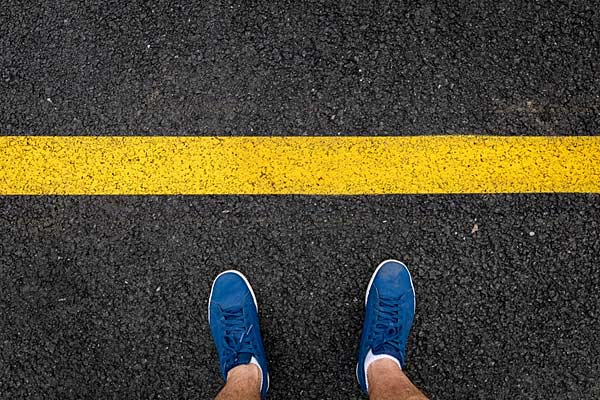 The latest wave of COVID-19 is here. Travel is even riskier than ever. So I've researched a list of the most dangerous places to travel during the latest wave of coronavirus.

Daily new COVID cases have soared past the 50,000 mark in the United States. This is hardly time for a vacation. But it's been a long lockdown, and some people feel the need to get away.

If they do, they don't need someone to tell them where to go — they need someone to tell them where not to go. So if you're wondering where the most unhealthy places are to visit during the coronavirus outbreak, here's a definitive guide.
What are the most dangerous places to travel during the latest wave of COVID-19?

Any destination with lots of COVID cases. If you want to know where the hotspots are, check out this map from the Johns Hopkins University Coronavirus Resource Center. Avoid dark red areas. The university also publishes a world map where you can quickly find the hotspots. Want to know what the map will look like in the future? Try the Institute for Health Metrics and Evaluation, a research center at the University of Washington. For example, here's what U.S. infections will look like in a few months. Also, look for the World Travel & Tourism Council's Safe Travels stamp to assure the destination is doing everything it can to contain the virus.

Any place with large gatherings or lots of people. Concerts, fairs, and other social gatherings, including outdoor venues such as theme parks, are off-limits, says Sheela Shenoi, Medical Director, General Infectious Diseases at Yale Medicine. "Any travel plans should emphasize spending time in settings where you can avoid or minimize contact with other people," she adds.

Any destination you're not allowed to visit as an American. Obvious, right? Well, no. I'm only mentioning this because clever travelers have found ways around the travel bans. So most of Europe is off-limits now, for example. And that's especially true now, with COVID cases spiking in France, Germany and the United Kingdom.

Any place with a returning quarantine. Take Aruba, for example. If you visited the Caribbean island earlier this month and came home to Kansas, you needed to quarantine for 14 days. Why? Since early September, Aruba's coronavirus case rates have increased to more than four times the Kansas rate, according to the Kansas Department of Health and Environment The Centers for Disease Control warns that the risk of contracting COVID-19 in Aruba is high. So if you were thinking of taking a tropical vacation this fall, you might want to think twice about Aruba.
What are the most dangerous countries/continents to travel during the latest wave of COVID-19?
But where should you avoid during the latest wave of the COVID-19 outbreak? That depends. I talked to experts about their travel plans, and they shared their "do not travel" lists with me:
Brazil
"I recommend not visiting the country during the COVID-19 outbreak for a number of reasons," says Pedro Richardson, a former hotel manager who now publishes a travel blog. "I was born in Brazil and it feels strange to ask people to avoid it.'

Richardson says he was supposed to travel to Brazil recently to visit family.

"But I decided against it when I saw that, from day one, the president denied the severity of the virus," he says. "He said it was a 'little flu' and encouraged people to continue with their daily lives. There was never a proper quarantine or lockdown in the country, and the virus spread very quickly. To date, over 150,000 people lost their lives to the virus and more than 5 million have been infected."

Indeed, Brazil is the number-three country for the number of total COVID cases, according to the World Health Organization.

Another reason Richardson is steering clear of Brazil: The Ministry of Health removed the COVID-19 infection numbers from its website. So you don't know how dangerous it is — or isn't.
"That seemed to be an attempt to hide the numbers," says Richardson.

Mexico
Ryan Reiffert had plans to attend a destination wedding in Mexico, but it was canceled. Probably just as well. This event had three strikes against it.

"First, Mexico's infection rate is unmonitored but high," says Reiffert, an attorney from San Antonio, Texas. "Second, because large social gatherings, in general, are not a wonderful idea just now. And third, because putting a bunch of older folks on an airplane is a uniquely terrible idea."

Well said. Stay out of Mexico.

Europe
In case you missed it earlier in the story, Europe is struggling with its latest wave COVID outbreak.

"One place I can recommend that people don't travel to is, unfortunately, where I live — Madrid, Spain," says Peter Lavelle, who works for an online visa service. He cites a recent news report that Madrid is Europe's "worst infection hotspot" for COVID-19, with 859 cases per 100,000 people.

"There's confusion at a governmental level about how to resolve this," he adds. "Last week, the central government placed Madrid in a citywide quarantine, which regional president Isabel Ayuso then took to the courts to derogate. The central government has since declared a citywide state of emergency to impose the quarantine again."

Not that you could get to Spain. It's off-limits to most U.S. travelers, and for good reason.

Here's what's on my personal "do not visit" list during the latest wave

My personal "do not visit" list is anything that crosses a state line, at this point. I'm back home in Sedona, Ariz., for a few months and have made weekend trips to Scottsdale and Tucson, but I'm wary of going too far, and my three kids and I are taking every precaution we can. We don't want to become another statistic.

That's more or less the right call, says Dan Richards, CEO of Global Rescue. "The safest places are remote and outdoors," he says. "Avoiding metropolitan destinations where travelers have to depend on public transportation or move through crowded areas is best."

Even safer, of course, is staying home. I may have mentioned that a few months ago. I said it again in my latest USA Today column. Yes, I'm beginning to repeat myself.

But it's worth repeating: If you can avoid travel until the pandemic is over, you'll reduce the risk of an infection. Because the most unhealthy place to travel during the COVID-19 pandemic could be anywhere.
 

Christopher Elliott is the founder of Elliott Advocacy, a 501(c)(3) nonprofit organization that empowers consumers to solve their problems and helps those who can't. He's the author of numerous books on consumer advocacy and writes weekly columns for King Features Syndicate, USA Today, and the Washington Post. If you have a consumer problem you can't solve, contact him directly through his advocacy website. You can also follow him on Twitter, Facebook, and LinkedIn, or sign up for his daily newsletter.