It all began with a rainbow a couple of weeks ago as we were beginning our initial descent to land in Honolulu. My first 'sky rainbow,' that is, a rainbow not connected to a land form. Of all the clouds that I've seen in my life while flying, I marveled at this beautiful phenomenon. But then again, why should it be a surprise as I was soon to land in the Rainbow State! As I write these words from my niece's Kona condo, I see a rainbow past her lanai.
| | | | | |
| --- | --- | --- | --- | --- |
| | | | | |
| | | | | |
| | | | | |
| --- | --- | --- | --- | --- |
| | | | | |
| | | | | |
| | | | | |
| --- | --- | --- | --- | --- |
| | | | | |
| | | | | |
| | | | | |
| --- | --- | --- | --- | --- |
| | | | | |
| | | | | |
| | | | | |
| --- | --- | --- | --- | --- |
| | | | | |
| | | | | |
SISTERS AND HONOLULU

I traveled with my youngest sister Brenda from Medford, Oregon, to Honolulu with a brief stopover in San Francisco. We were happy to leave our unusually cold and rainy spring. We enjoyed SF chowder for an early breakfast. The flight was tranquil and pleasant compared to a year ago when I flew to Maui from Seattle with rough and tumble air conditions both ways. I swear I'll never do a night flight again unless I'm going to collect my lotto winnings somewhere.

The beautiful sky rainbow was an omen to this continuing journey.

Quickly after picking up my luggage, I stored my woolen jacket as my sis and I took a cab to the Sheraton Waikiki. You would be hard pressed to find a better view anywhere in Honolulu than here. The view from our 15th floor room of the blue green Pacific was nothing less than epic. Had my entire Honolulu stay been in that room, I would have been content. Upon rising in the morning I was treated to a beautiful rainbow from our balcony. The next four days were perfect as we gathered in sunshine, ate, drank, sailed, swam (in the pool and ocean), relaxed, hiked, and yes, we were merry. Sister Nancy McCollam joined us from Maui where she and her husband live.
We were quite amused during our stay as China had pleasantly invaded the Sheraton with a huge portion of 4000 NuSkin reps and their families during an international convention. Later I realized that I had a NuSkin spray product in my own toiletries! The NuSkin young Asian ladies were self -absorbed in taking selfies of themselves wherever they went. The Sheraton's Infinity Pool (adults only) I renamed the Selfie Pool during our stay.
The Sheraton (http://www.sheraton-waikiki.com/) is a bit spendy if a traveler is on a tight budget, but because of a local connection, we were able to get the room for a reasonable rate . If you live on one of the Hawaiian Islands, make sure you mention the kamaaina rate for locals discounts on lodging and everything else. My Maui sis Nancy was able to get us discounts wherever we traveled.
The hotel is ideally located with great views of Diamondhead and the Pacific. A variety of shops and restaurants occupy the open-air main floor. Try the Rum Fire Restaurant for an afternoon cocktail and light fare. I especially love the Rumfire Caesar salad with shrimp. If you are a rum connoisseur like I am, well, this is the place to go. Certainly try their mai tai! I loved sitting at the bar which gave great panoramic views of Waikiki Beach, Diamondhead and the blue Pacific. The nearby Kai Market (farm to table) is great for breakfast. The Royal Hawaiian Hotel is adjacent to the Sheraton and offers a variety of experiences. Don't overlook getting healthy snacks/meals from the little convenience store near guest registration and the ABC Stores throughout Waikiki. Prices are reasonable for sushi, California rolls, spam wraps, fruit dishes and Japanese buns.

Video of a Hawaiian sea turtle feeding along the rocky shore
MAITA'I CATAMARAN AND OUTRIGGER CANOE CLUB
We had two memorable outings on the Maitai Catamaran (http://www.maitaicatamaran.com/) owned by a friend of ours, George Parsons. This is a must when visiting Honolulu and Waikiki.
We did the Tradewind Sails and the Sunset Sails. George and his lovely partner, Teresa, joined us on the latter along with my friend Tim Evinger and his wife Emma. Tim was the sheriff of my home county for 12 years and now lives in Oahu. The Sunset Sail is especially cool as Hawaiian sunsets are epic, especially with background views such as Diamondhead. The two hour cruise (currently less than $40) with all the refreshments you wish to drink (yes, mai tais are served!) may be the best adventure bang for the buck on the island...along with being one of the most romantic. I've never tried their Friday Moonlight Sail (which includes viewing the Waikiki fireworks), but I can only imagine how extraordinary that it would be. After our sunset sail cruise we had a memorable dinner at http://www.tanakaoftokyo.com/en/menu/ where the chef prepared our food right in front of us.
George and his two sisters invited us to join them for a Friday dinner at the famous member-only Waikiki Outrigger Canoe Club (https://www.outriggercanoeclub.com/). Founded in 1908, it was originally used as a dressing room for male surfers. Now it has become a gathering spot for families and friends, providing great food, drink, entertainment and a variety of activities, surfing included. The rack of lamb dinner which I ordered, along with some fine wine, was the most tender that I've ever consumed. On Easter Day, I walked from the Sheraton to the Club and enjoyed the good vibes of this facility. NBC named Honolulu America's 8th Best City for Celebrating Easter.
SPRING BLOOMS IN HONOLULU
Honolulu and Waikiki are awash with blooming flowers and trees in Spring. No matter where you go, you'll delight in what you see and smell. The Royal Hawaiian Hotel is a must stroll. Most flowers and scrubs bloom throughout the year because of Honolulu's year round summer weather. However some are spring-only such as the jacaranda. Year round bloomers include hibiscus, bird of paradise, bougainvillea, plumeria and anthurium.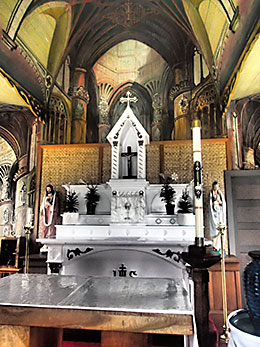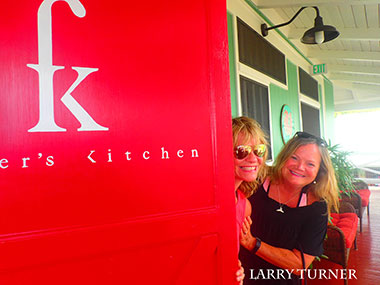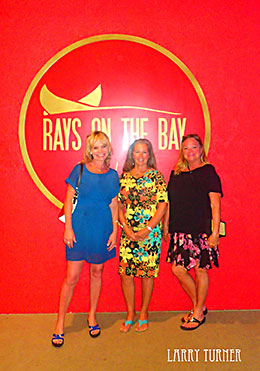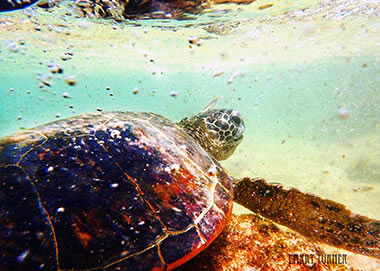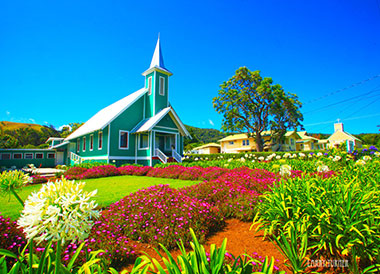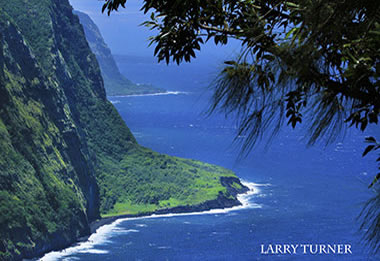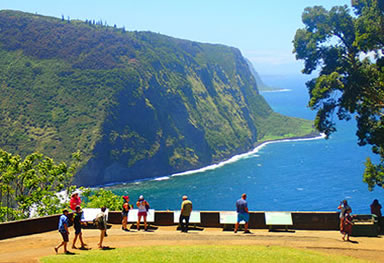 BIG ISLAND
After five days on Oahu, we took Island Air to Kona on the Big Island. The Island Air terminal is rather austere (no food other than a snack bar that closed early and a bar that opens and closes when they feel like it), but the flight was extraordinary, resulting from a flight attendant who gave us a history lesson as we flew past other islands to the Big Island.
Sis Nancy and I picked up a car and drove to our niece's place which can be rented at https://www.vrbo.com/880227. There sis Brenda was waiting for us. Country Club Villas is a very nice spot with lovely views of the ocean, quietness and a great pool and tennis court nearby. It is less than a minute from Keauhou Harbor and Beach Park and is kitty-corner across the street from Keauhou Shopping Center.
Adventures abound on the Big Island. It was great to be back after a few years absent. We wasted no time, unpacked and went to http://huggosontherocks.com/ for happy hour food and drink. Located in Kailua-Kona on the ocean's edge, it is a great place for sunsets, casual food and live entertainment.
Nearby is the Royal Kona (http://www.royalkona.com/) where we went the following day for swimming (friends had a room there), food and drink, including $5 happy hour mai tais. I love this property for its open air bar with unparalleled views and the pillared breeze ways. There always seems to be a luau going on here which you can join or watch from the pool and bar area. A room with a balcony view (which I've had before) is visually delicious.
Two other places which I'll recommend for dining and entertainment are www.fosterskitchen.com where my two sisters and I had a great meal and www.gertrudesjazzbar.com (owned by a friend of mine) for the best live music in Kona, along with very respectable food.
The Big Island has 11 of the world's 13 climate zones, giving an adventurer/traveler plenty to choose from. One day Nancy and I headed to the little town of Volcano where she and my brother-in-law Rod once lived. He worked for nearby Volcano National Park as the maintenance supervisor. Nancy went in a separate vehicle with our friend Marie who owns Volcano Winery http://volcanowinery.com/, the only winery on the island.
I drove down past Captain Cook, South Point (the southernmost point in the U.S.A.) to Black Sand Beach where I took a break. Then I was on to Volcano where I met up with my sis at the winery. The beautiful ohia trees were wearing their magnificent new red spring blooms. I took some photos of them with the world's largest volcano Mauna Loa as a backdrop.
Nancy and I and some Kona friends did a wine tasting. Volcano Red was our favorite. Nancy and I took a walk in the vineyards and visited the tea plantings from which they harvest the leaves and package into a variety of teas sold in the tasting room. It was a day of deep satisfaction for the climate/topographical zones that we passed through from stark volcanism to rich jungles. We passed Macadamia nut and coffee farms en route to and from.
The Merri Monarch (the world hula festival) Festival was going on in Hilo during our stay but we did not attend. However, if you can, do make plans to see this spectacle of beautiful dance and costumes. We were able to catch it on tv.
I love snorkeling. My latest find is the Kona Coast State Park, just north of Kona International Airport. The road is a bad boy going in so be extra careful. Place of Refuge (Honaunau Bay) is another great snorkeling spot. Both have sea turtles. Place of Refuge (called Two Step by the locals) has clearer water. When visiting Place of Refuge, visit the nearby Painted Church.
Nancy and I had a robust day of exploration along the Kona Coast, Kohala Coast, North Kohala, Waimea and Waipio Valley. We made the traditional stop at http://www.texdriveinhawaii.com/ where I made a pig of myself by consuming four of the Portuguese pastries called malasadas. Once you go there, you'll be hooked forever. Just plan on doing some extra exercise to burn off the tasty calories. In Waimea, which is gloriously green and filled with blooms in the springtime, we took the high road (hwy 250) which took us to Hawi and eventually to the spellbinding Pololu Valley Lookout. Our sunset drive back to Kailua-Kona on highways 270 and 19 was simply spectacular. The photo day ended with a luminous sunset over Honokohau Harbor.
Important Info:
https://www.gohawaii.com/oahu/
www.wizardpub.com (for guidebooks)
https://www.gohawaii.com/big-island/