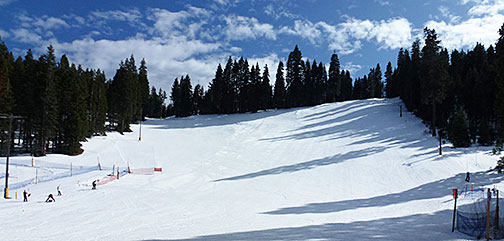 Granlibakken's grand slope
Not to date myself, but I remember when $7 lift tickets were outrageously high-priced and I wasn't above selling them at noon in the parking lot to help with my expenses.
Fast-forwarding ahead, when daily lift tickets at some of the biggies broke $100, I stopped paying attention. It was like crossing that psychological barrier showed that there actually was no barrier after all. My thinking was, "If there is no price barrier any more for a day of skiing, increases will never stop." Best for my blood pressure to not think about it.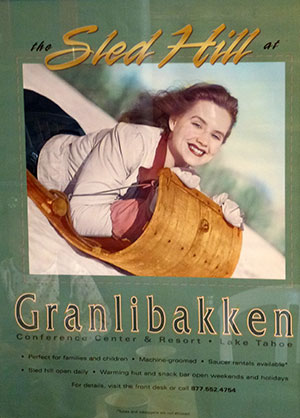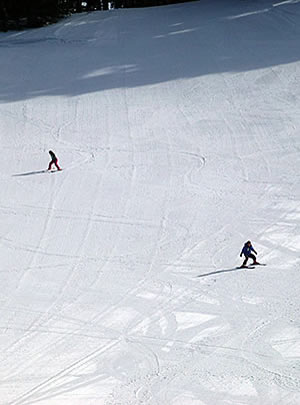 Non-skiing football fans say, "Gimme a break - do you know what it costs to go to a football game?" I don't...
But there are some ski hills in North America who charge a third-to-half of that "barrier" price. Even less - I had a grand afternoon at Granlibakken Ski & Racquet Resort (on the other side of Lake Tahoe from the biggies, and downlake from Squaw, a really biggie at $134), where a lift ticket costs, get this, $21.

Granlibakken Day Lodge
So I say if skiers and boarders can see it in their hearts to reduce their expectations (advice I've seen all over the Internet for all kinds of life choices) for conveniences like high-speed six-packs, quads, maybe even chairlifts at all and be willing to settle for a handle-tow or even just a rope tow, hey, skiing is skiing.
Steve Giordano resides in Bellingham, WA, where he was on the Mt. Baker Ski Patrol for five years.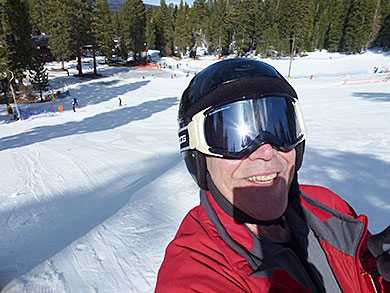 Author