These words are written in late June 2016. My Tenmile Lake cabin view is one of absolute beauty and solitude. My Paulson friends have generously allowed me the use of their unique multi-teir old growth rainforest cabin, accessed only by boat from Lakeside, Oregon. No roads nor trails lead to this tierra magnifica. My writing table is but two feet from a large picturesque window view of the sequestered lake cove and the main North Tenmile Lake channel. At this moment, I see a flotilla of Canada geese, a solitary great blue heron, a lone bald eagle perched in a large Douglas fir, dragonflies in the shore lilies and swallows darting about collecting insects for their diet and the diet of their newborns. This morning a beaver swam by the dock and soon after, a pair of river otters. Bats will come at twilight as will a rare full solstice moon. Dang, I'm stuck in paradise again and summer officially begins tomorrow. Oh, and I forgot to mention the jumping trout and bass.
I love my home state of Oregon. Our Oregon Coast is as beautiful as any in the world. Our entire coastline—where the land meets the sea—is publicly owned and Highway 101 runs its length. I like it all but I have a special place in my heart for the Southern Oregon Coast, and especially the short stretch between Reedsport and Lakeside. It is a bit of a hidden gem, and in my heart, an absolute diamond. Summer is a perfect time to visit, as is autumn (actually, all seasons).
REEDSPORT AND WINCHESTER BAY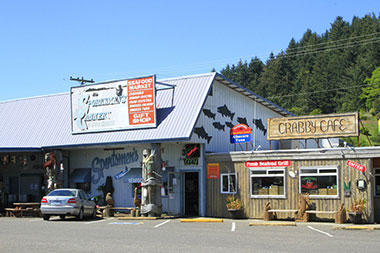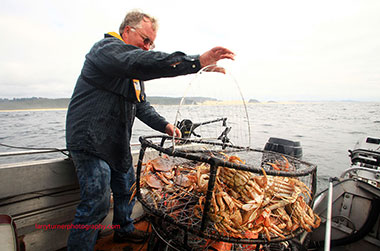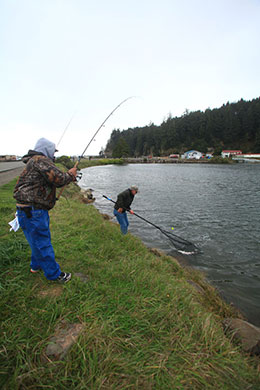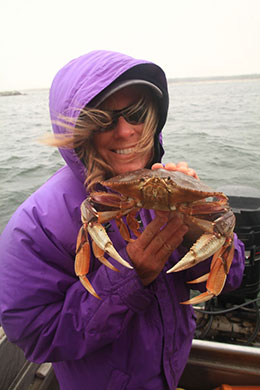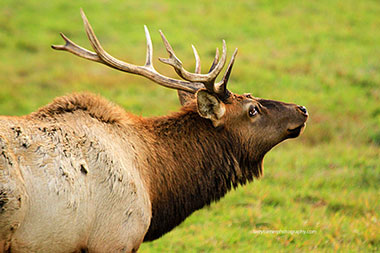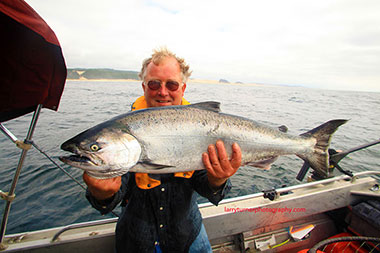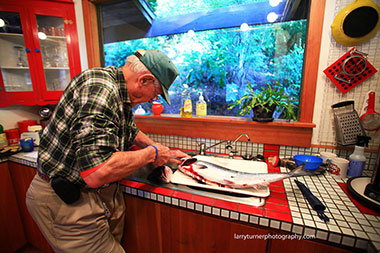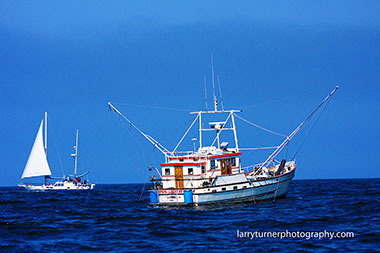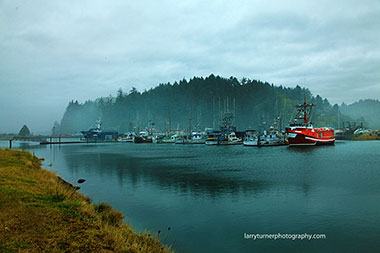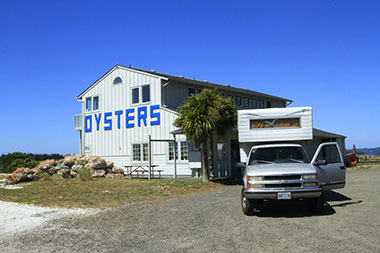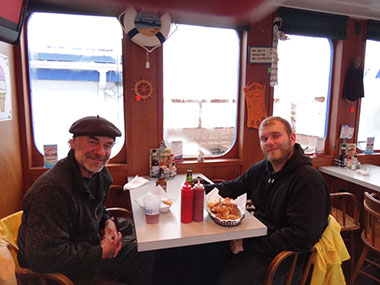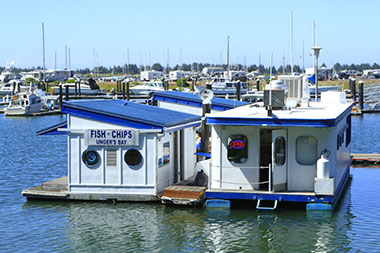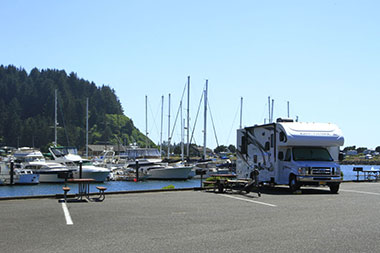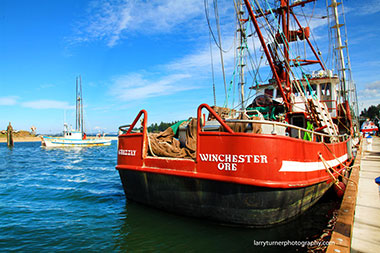 The fabled and mighty Umpqua River empties its contents from the Cascade Mountain Range into the Pacific at Winchester Bay, outside Reedsport. It is a river known for great fishing and beauty. Steelhead, salmon, trout, bass and other fish make their home (temporary with salmon and steelhead) in these largely pristine waters. As a kid, between hay cuttings, dad and mom would take us kids over to Winchester Bay's Salmon Harbor to salmon fish. My first bout with ocean sickness took place on Vern's Travelog commercial boat (Captain Vern—I never knew his last name—would later die in the same boat when a sneaker wave capsized him and his crew) but that never deterred me from going back out. In those days (before a complete revamping of the harbor and estuary), crossing the bar was not for the faint of heart. The allure of fresh salmon and ling cod was worth the risk though. And I learned to keep an eye on the horizon and land to ward off seasickness. My Uncle Kenny Duncan on one four-hour commercial outing offered to buy Vern's boat if he would take him in because his seasickness was so severe. Vern refused and Uncle Kenny had to wait it out, even when he turned green in color. The only thing that will take you back early in those days would be everyone getting their limits filled early. I suppose a heart attack might be another valid reason.
Reedsport is a charming coastal town and has all the amenities for accommodations to make this your vacation hub. A must 'to do' tourist list will include visiting the Umpqua Discover Center (www.umpquadiscovercenter.com) and the Dean Creek Elk Viewing area just east of town on Highway 38. Take some time to stroll in Old Town Reedsport, too. Just south of Reedsport is Winchester Bay and Salmon Harbor, the largest commercial fishing port on the Oregon Coast. My son and I love crabbing off the public docks. I've also salmon fished from the harbor banks for coho when the autumn run is on. Winchester Bay (www.salmonharbormarina.com) abounds in accommodations for RVers, campers and simple mom and pop motels. Www.airbnb.com and www.vrbo.com are also worth a 'look see'.
BEST OYSTERS IN AMERICA
The best fresh oysters in America, in my travel book, are found at Winchester Bay's Umpqua Triangle Oysters (www.umpquaoysters.com). Located at the mouth of the Umpqua River, they are grown in a unique suspension system where they never touch the ocean floor. Unlike many places in the country, they've never had a case of contamination here. My first stop, always, when I arrive in the area is to stop by and purchase fresh extra small oysters for consumption, au natural. Also, in the harbor, check out the fresh seafood stores for the day's fresh catch and the quaint harbor restaurants for fresh fish and chips. My favorite is Ungers ( http://www.ungersbayfishnchips.com/), a floating restaurant. Fish and chips and a good beer on a sunny day in their outside seating area is divine.
DUNE BUGS, LIGHTHOUSE and BEACHES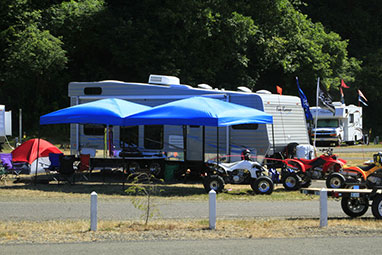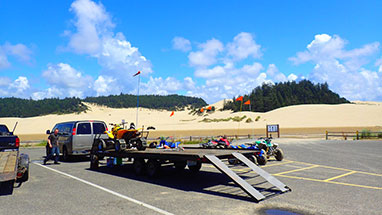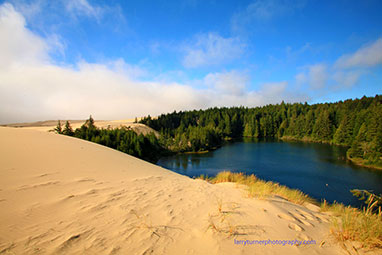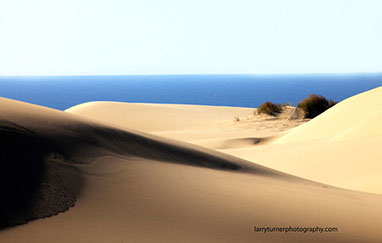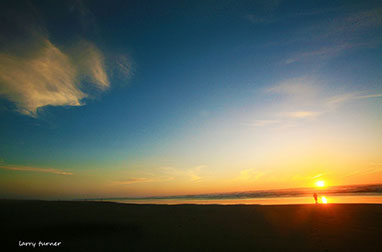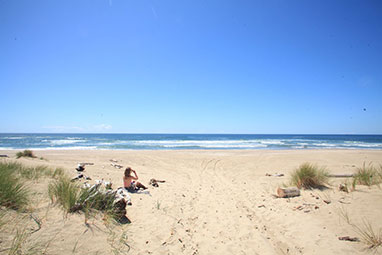 Just south (and right next to Winchester Bay) of the Umpqua River mouth is one of the Oregon Coast's longest and least-used beaches. It is largely known by the locals and the dune buggy crowd...sans their buggy, as none are allowed here on the beach for the 10 miles south to Tenmile Creek. The buggies have use of a fair stretch of the sand dunes here in the Oregon Sand Dune Recreation Area. I'm not a dune buggy fan (I prefer hiking in the quiet zone). But it is a great family sport for many and if you're into it, this area is a paradise for such. There are several buggy rentals in the area. And there is RV and tent camping on the edge of the dunes as well. Well worth visiting is the red and white painted Umpqua Lighthouse and Museum, overlooking the beautiful Pacific where the Umpqua empties into the Pacific. Nearby is picturesque Marie Lake where people swim, fish and picnic on summer days. The Umpqua River Lighthouse State Park, beside the lake, is perfect for camping and Rv-ing. Also for camping and Rv-ing, check out the nearby William M. Tugman State Park, just off Highway 101 between Winchester Bay and Lakeside. Located on clear and gorgeous Eel Lake, Tugman is a great place for solitude, hiking, fishing and kayaking. It is one of those sleeper places that few people use.
LAKESIDE TENMILE LAKE DUNES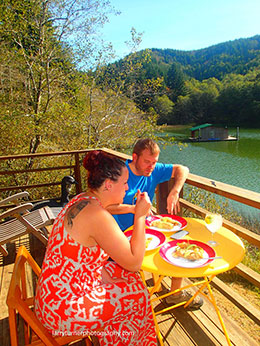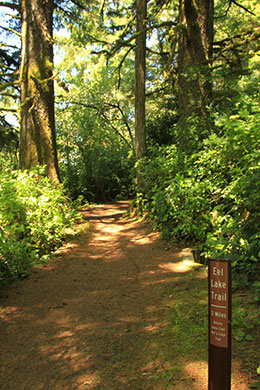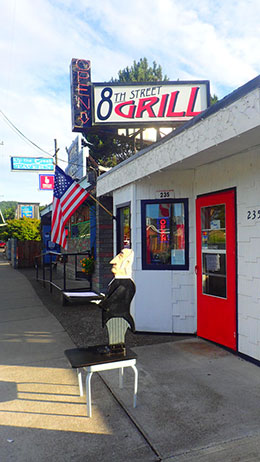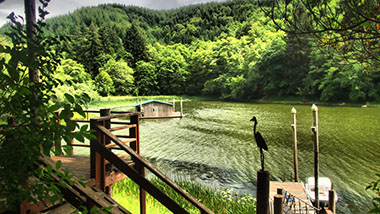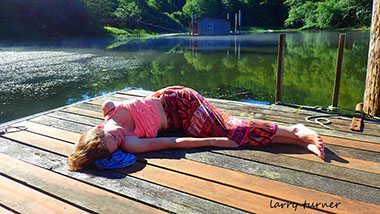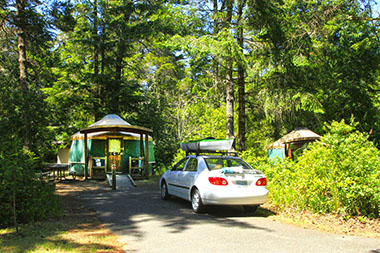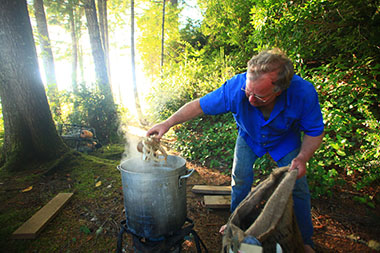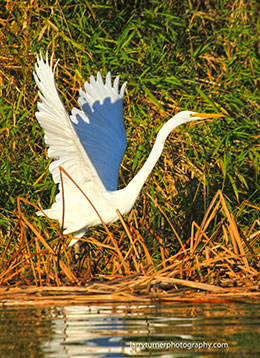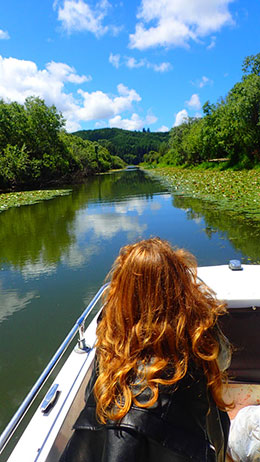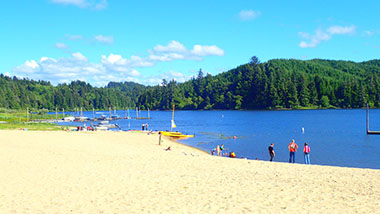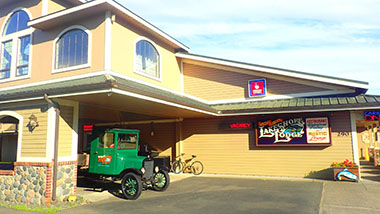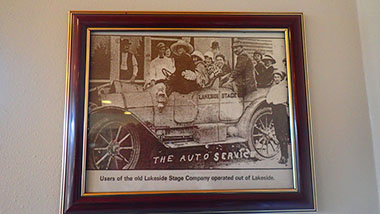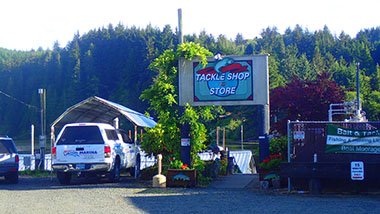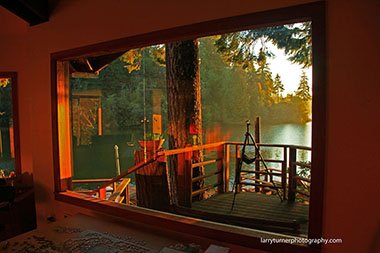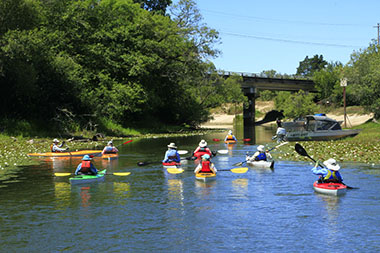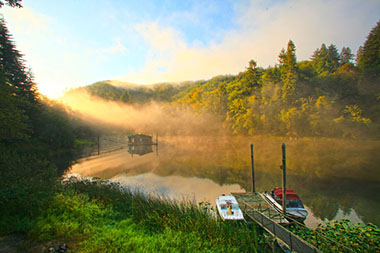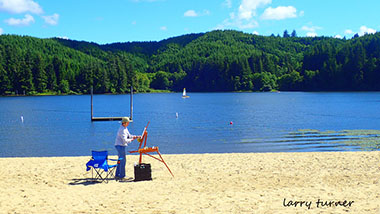 Over the years I've fallen in love with this little community of friendly, kindly and good spirited people. Most folks pass it by as they are traveling Highway 101. The town and lakes have been a favorite for many for a long time. It is one of the best water recreation lakes in Oregon, popular among boaters, sailors, fisherman, kayakers and bird watchers. I board my friend John's boat at Tenmile Marina and make the several mile trek from South Tenmile Lake through the channel to North Tenmile Lake. Invariably when traveling through the no-wake zone of the channel, I'm able to photograph green herons, great blue herons, great egrets, belted kingfisher and other birds. The three main RV/camping businesses in Tenmile are North Lake RV Resort and Marina (www.NorthLakeResort.com), Ringo's Lakeside Marina (www.ringoslakesidemarina.com) and Osprey Point RV Resort (www.ospreypoint.net). Kayaks can be rented at North Lake and Osprey. A full fishing tackle store is available at Ringos.
DELLENBACK DUNES and HALL LAKE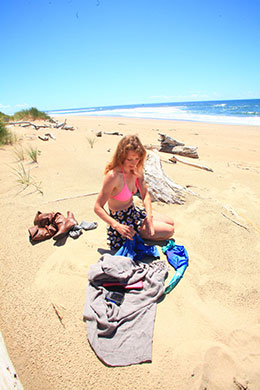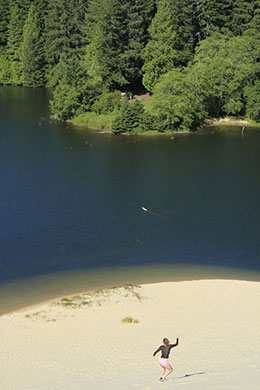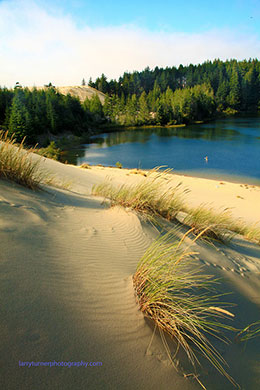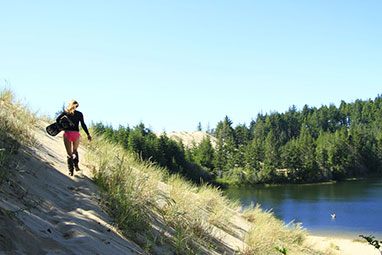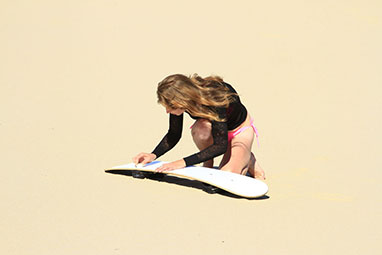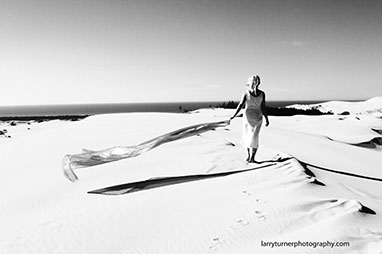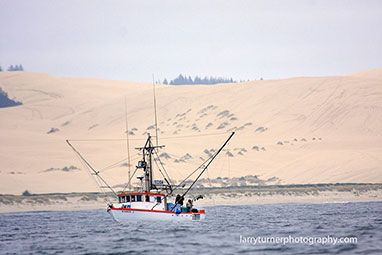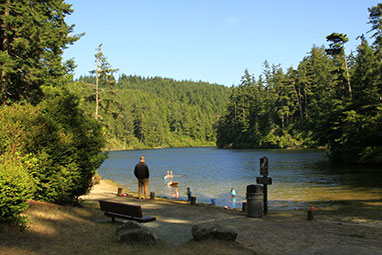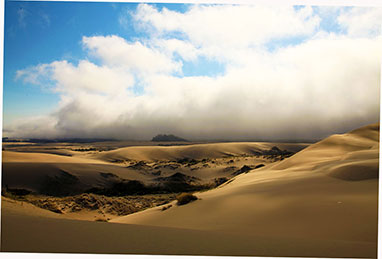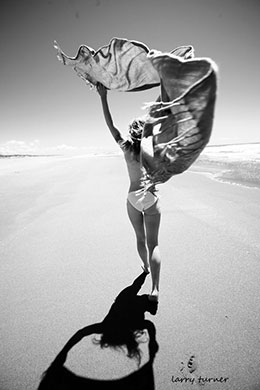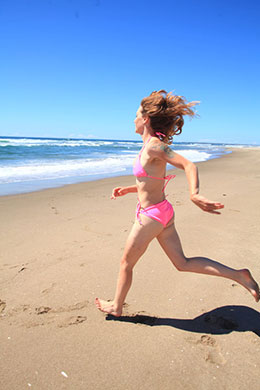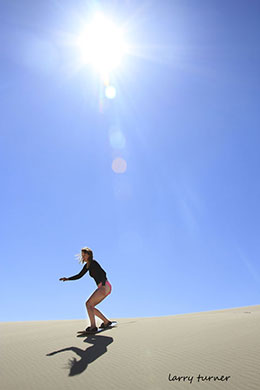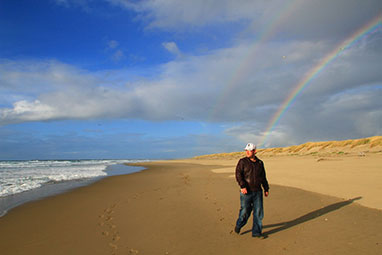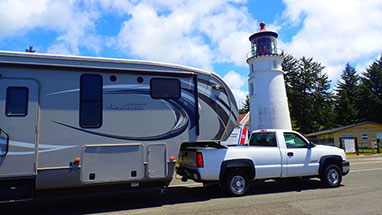 I love photographing and exploring sand dunes whether it be in Death Valley National Park or Oregon Dunes National Recreation Area. While visiting Tenmile Lake over the years, I've trekked into some fascinating dune area. My favorites are John Dellenback Dunes and Hall Lake Dunes, both just outside Lakeside. Dellenback has a four-mile loop trail all the way to the ocean and back. Once I had the pleasure of taking a movie of the whistling dunes, an odd phenomenon that few get to experience. There are some fascinating native plants and trees in the dune area, including tree islands (old forest surrounded by dunes), and some invasive plants that probably should be removed.
Important Information: Out Our Backdoor...Oregon South Coast Driving Tours and Day-Hikes by Tom Baake (a worthwhile book to purchase). Also, by Tom: Out Our Back Door: Driving Tours and Day Hikes in Oregon's Coos Region www.lakesidechambers.com
Larry Turner is a freelance photographer/writer from Malin, Oregon. His work has appeared in publications throughout the world. You can see his daily postings—wherever he is traveling—on Facebook at: https://www.facebook.com/larry.turnerphotography.3.