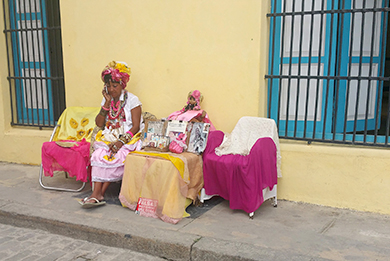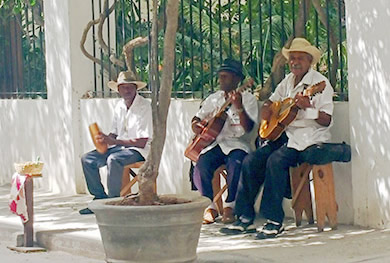 Disclosure here: As it turns out, this is not an evergreen story. Every time we've gone to publish, details have changed. And so we've waited and waited and waited. Now, although the changes continue, our wait is over. We're going to press with what's happening at the moment with the shifting landscape that is the Cuba/US relation and what that means to US citizens who want to travel to this Caribbean island. Note: Know that travel restrictions and regulations are constantly changing, so it's always best to check government websites for final details.
As a promising symbol of renewed diplomatic relationships, the American flag was raised for the first time in 55 years over the Embassy in Havana, with our secretary of state, John Kerry, there to celebrate this momentous occasion.
"Now that our U.S. government has lifted restrictions and opened an embassy, can I just pick up the phone and go to Cuba?" friends asked after I recently returned from a trip to our Caribbean island neighbor.

Well, technically the answer is "yes," you can pick up the phone and "just" go to Cuba, but you'll have to make more than one call and jump through a few hoops. Regulations still dictate the kinds of trips permitted by the U.S. government, since flat out tourist travel is still prohibited. However, individual U.S. citizens can travel to Cuba on their own under 12 specific categories. http://1.usa.gov/1sCOBaX
For US citizens, travel to Cuba has been a complicated and difficult adventure. Recent developments between these governments have eased those impediments. Direct flights and cruises to Cuba are now possible for US citizens, but there are easier, safer and more secure ways to make travel plans and enjoy the journey without all the fuss. The best alternative is a licensed tour group, familiar with all the legal ins and outs as well as the local customs, history, language and geography. And the category will most likely be a "People to People" tour.
There are many tour companies that take groups to Cuba. But one of the least expensive offering complete "People to People" Cuban tours is the one we joined, smarTours, based in New York. The company is owned by two young, well-educated veteran travelers whose mission is to bring travel to "the blue collar guy who has a bucket list but not much money," said Greg Geronemus, one of the owners. "People often ask us why our prices are so low. We scratch our heads and ask why everyone else's prices are so high." Every tour operator has the same basic expenses.

"We're a business and of course we intend to make a profit, but we don't need to gouge our travelers. We want to make it possible for anyone to travel," said Geronemus. "We believe it's not just for the elite. We make it smooth – we take care of the details like tips, visas, transportation, local guides, reservations and any problems or emergencies." cnn.it/1Z9a0mi
| | | | | |
| --- | --- | --- | --- | --- |
| | | | | |
| | Greg (above) met our group in Miami and stayed with us throughout our entire trip, guiding us seamlessly through the paperwork, protocol and itineraries. A trusted, personable and quite knowledgeable local Cuban guide, Aniel Villasante (right) (we called him Angel – because he was) met us at the Havana airport and also stayed with us the entire trip. These two facilitated, navigated and made our experience rich and memorable beyond measure. | | | |
As tour prices are ever-changing, it's best to check their website for the most recent information. http://smarTours.com.
An outline of our six-day itinerary will give you a taste of what proved to be a smooth whirlwind experience our 22-person People to People group had in Havana with our smarTours experts. Part Two of our Cuban adventure will explore our People to People tour in more daily detail. Part Three will share some fascinating facts and experiences of Cuban life and culture.
Day 1
*Dinner and detailed orientation meeting at Miami Airport Marriott Hotel.
*Overnight at Airport Marriott.
Day2
*Fly from Miami to Havana. 6am check in, 8:30am departure for a 1 hour flight.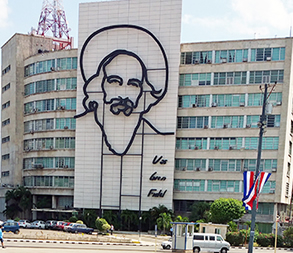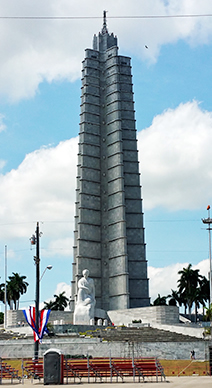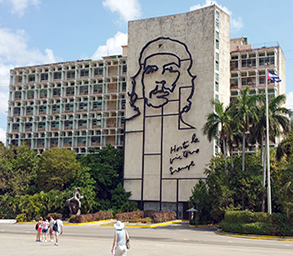 *Board coach for stop at Havana's most important Plaza de Revolution and visit to Jose Marti Memorial.
*Check in at the Spanish-built/owned and managed high-rise Melia Cohib Hotel on the Malecon.
*Continue city coach tour.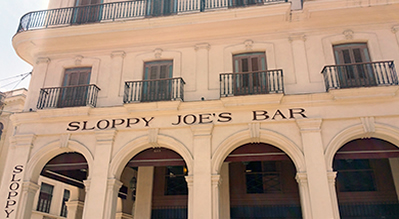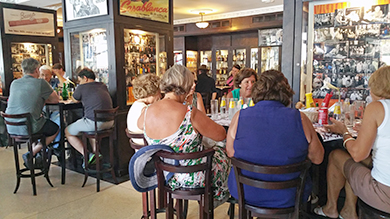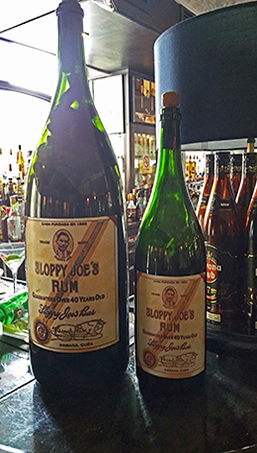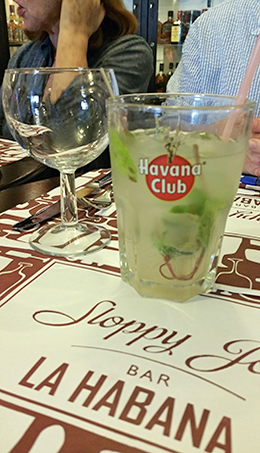 *Lunch at iconic Havana restaurant, Sloppy Joe's.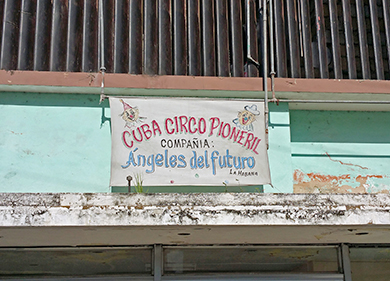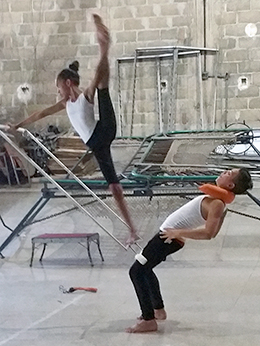 *Afternoon at after-school community project, Angeles del Futuro, Angels of the Future, a circus training school for young kids.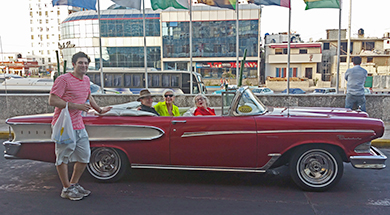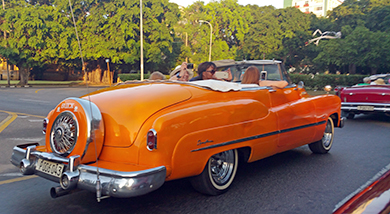 *Ride to dinner in vintage American cars.
*Dinner at local Havana paladar, La California Restaurant.
*Overnight at Melia Cohib Hotel.
Day 3
*Breakfast at Melia Cohib Hotel.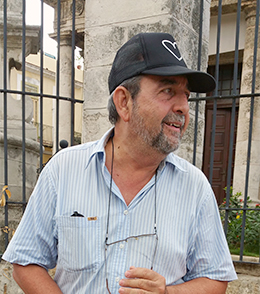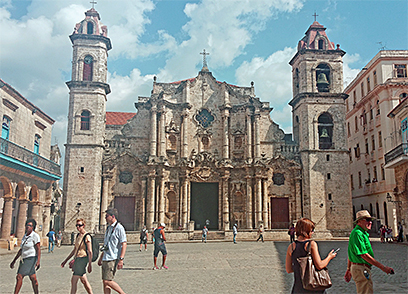 *Walking tour of Old Havana with City Architect, Carlos de la Regata.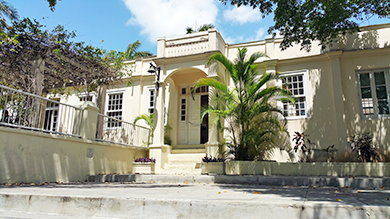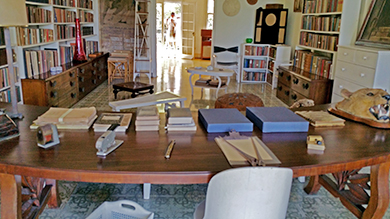 *Coach to visit Ernest Hemingway home and museum in Finca Vigia, southeast of Havana.
*Lunch at local Finca Vigia paladar with visit by local journalist.
*Coach back to Havana. Afternoon performance by local choir and dancers.
*Dinner on our own at local Havana paladars. (A Telier)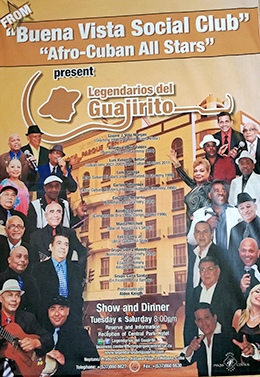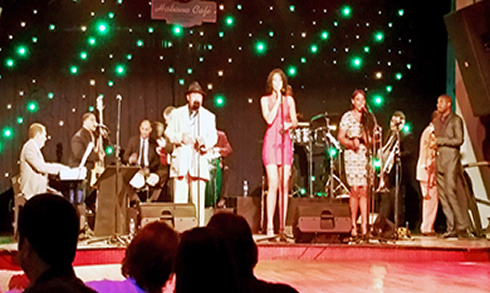 *Buena Vista Social Club show at Melia Cohiba Hotel.
*Overnight at Melia Cohib Hotel.
Day 4
*Breakfast at Melia Cohib Hotel.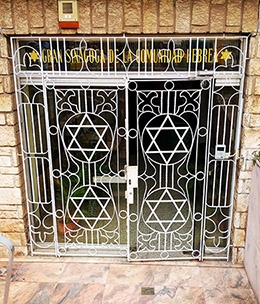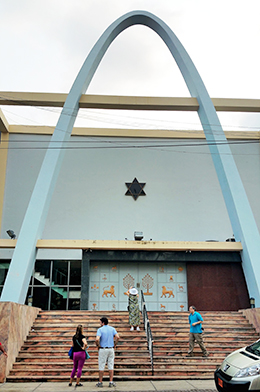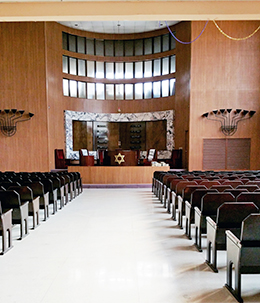 *Visit local synagogue.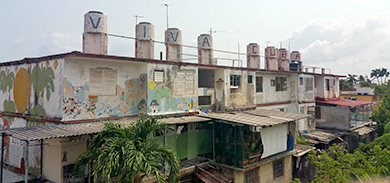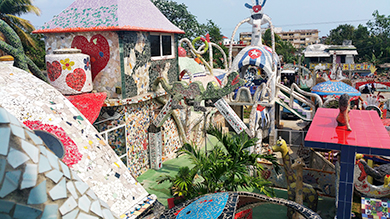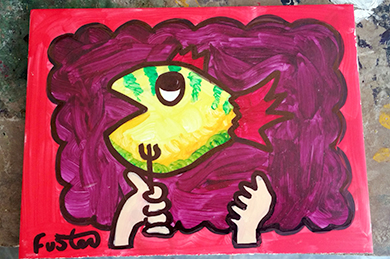 *Coach to the home and studio of artist José Rodriguez Fuster in Jaimanitas, his decorated western Havana neighborhood.
*Lunch outdoors at a local paladar in Havana's Santo Angel neighborhood, Figaro.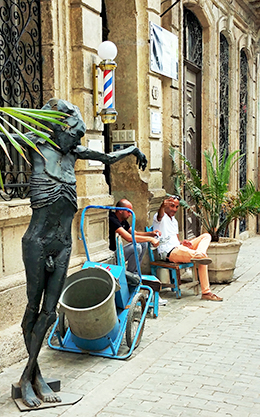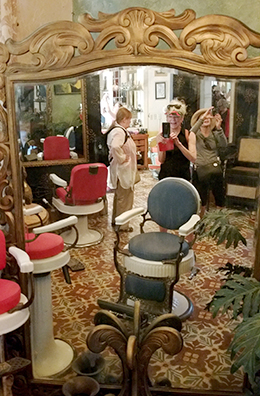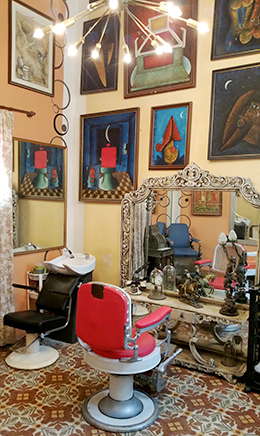 *Visit to Santo Angel neighborhood salon and barber school project.
*Visit to Havana cigar factory.
*Dinner on our own at local Havana paladar, Café Laurent.
*Overnight at Melia Cohiba Hotel.
Day 5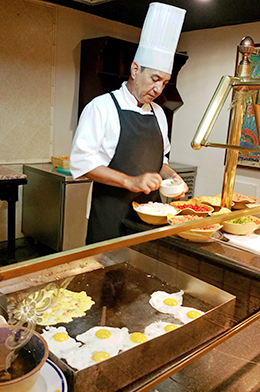 *Breakfast at Melia Cohia Hotel.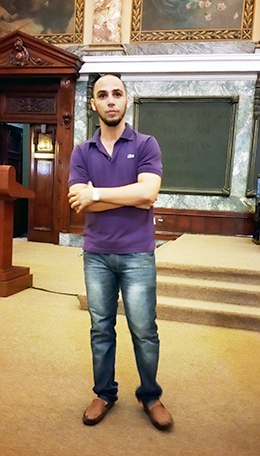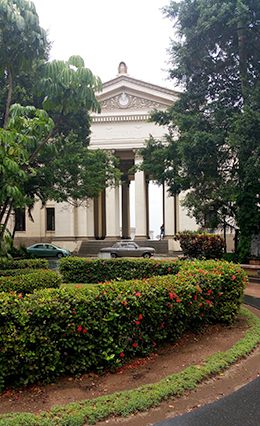 *Meet and tour with local journalist and University degree candidate, Nestor, at University of Havana.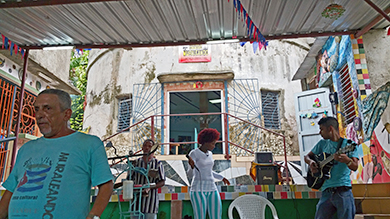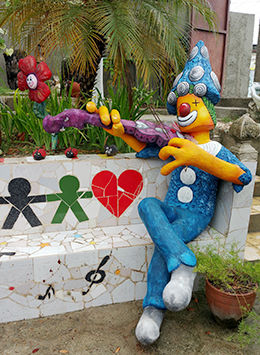 *Visit to local community arts center, Moreualando.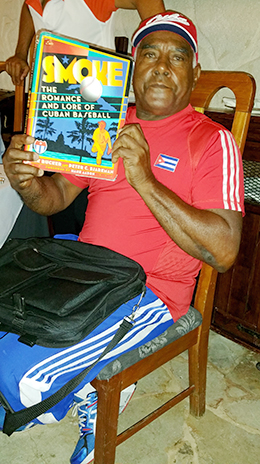 *Lunch at local Havana paladar, La Maraleja, with Cuban baseball star, Rolanda Macais.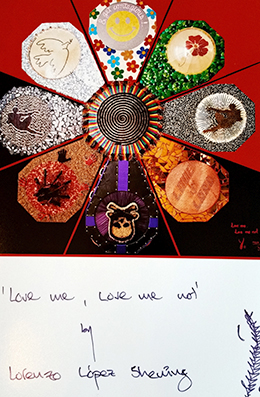 *Visit with local Havana artist, Lorenzo Lopez Shening, at his home and studio.
*Goodbye dinner at local Havana paladar, Elite.
*Overnight at Melia Cohiba Hotel.
Day 6
* After breakfast, depart hotel for airport.
*Fly back to Miami, scheduled arrival at 11:30am.
Before you go, do a bit of background reading. It can make your experience a lot richer once you're in Cuba. Some of the best resources on Cuba, Moon Handbooks HAVANA and CUBA, written by Christopher Baker, are more than simple ABC guide books. Baker has been traveling to Cuba for decades, has a deep understanding of the Cuban culture, history and people and writes page-turners you won't be able to put down. His online blog is also a great resource for anyone thinking of traveling to Cuba. See links below and stand by for Part Two: Meeting Cuban people, and Part Three: Facts About Travel to and Life in Cuba.
http://1.usa.gov/1sCOBaX (US Government Cuban travel details)
http://smarTours.com (Tour group website)
http://cbsn.ws/1UCuiCg (Cuba's infrastructure, credit cards, flights and cruise ships and lodging – Airbnb, local's rooms.)
http://bit.ly/1Ji7zs3 (Christopher Baker's mag article. There's a reason to visit Cuba. Here's how to do it right.) http://t.co/hlVN94rFHS (Christopher Baker's MSNBC piece on travel to Cuba, August, 2015.) christopherbaker.com (Christopher Baker's blog site)
cnn.it/1Z9a0mi CNN news story on start-up smarTours to Cuba.