We pinched ourselves, marveling at the passing winter beauty, the diamond glinted dry, fresh snow, the surreal blue New Mexico sky, revealed after a several-day storm. The High Road to Taos was bathed in glory. My traveling companion Lynette Shirley and I had just stopped at an old cemetery on the edge of a canyon outside Truchas. In foot-deep powder we trudged about, photographing some of the silence with a stunning mountain backdrop of our destination: the Sangre de Cristo Mountains, Carson National Forest and Sipapu Ski and Summer Area (www.sipapu.com). Eventually we would wind our way to its 8,200 foot base and our simple lodging for the next four nights. Taos and Ojo Caliente would precede Sipapu—our easternmost destination—before heading back west.
We were on a 40-day journey in America's Southwest that included a week of skiing Purgatory outside Durango, Colorado, and a week's stay in Death Valley National Park. That first morning, we left the Ghost Ranch in Georgia O'Keeffe country and made our way to Espanola where there was only one place to get a flat tire repaired on a Sunday—my first visit to a Walmart in years! During that last Walmart visit in my home Oregon county, I visited with my friend the actress Kim Novak who was having some prints done in their photo department. Fascinating coincidence, but that is a sidebar to this story.
This was my first camper trip since my late wife and I traveled in Mexico back in the 1980s. Less than a year ago, I traded photography for a pickup which I named Rocinante after my old '69 Ford way back when. My dear friend Rick Ponte found me a classic camper—1967 Caveman—which I purchased outside Grants Pass, Oregon. Rick suggested I name it Furthur after Ken Kesey's 'Merry Band of Pranksters' bus. I settled on the name Further In. So, a traveling adventure home on wheels and the High Road to Taos had us in its spell!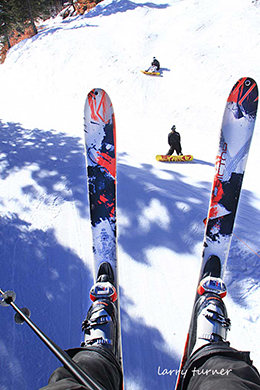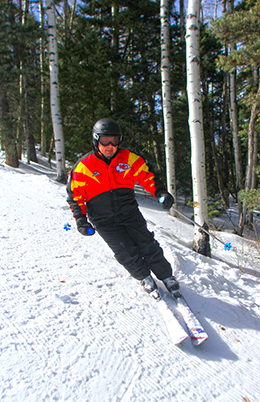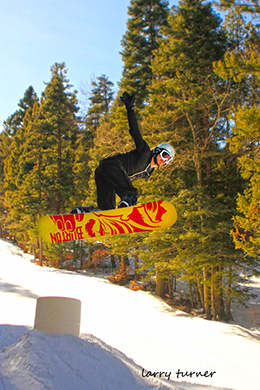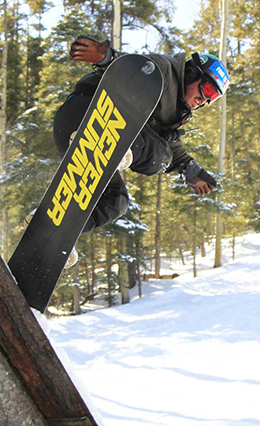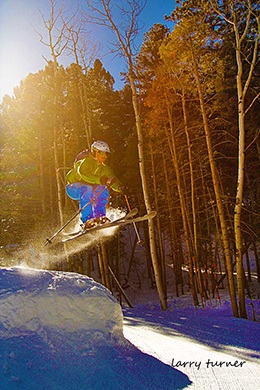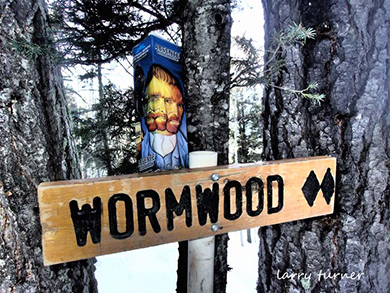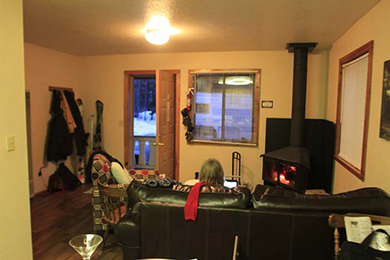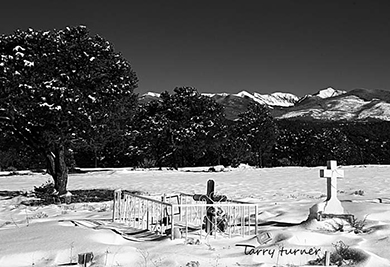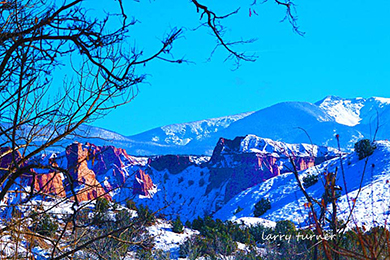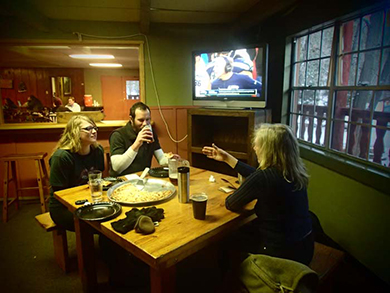 SIPAPU and the HIGH ROAD to TAOS
If you ask a hundred people outside of New Mexico if they know where Sipapu is, you'd probably get a blank stare from all one hundred and in New Mexico, probably half would give you the same blank. I'm here to tell you: it is a hidden little gem in the ski and snowboarding world, and it has been providing such since its opening in 1952. Outside the locals, Texans probably know more about it than New Mexicans. It's a local's mountain that boasts the longest ski season in New Mexico. 'First to open, last to close' is one of its branding mantras. It reminds me of Anthony Lakes Ski Area in northeast Oregon. Nothing extra fancy here as far as accommodations or Sun Valley-like lodging. It's retro, like going back to a different era of skiing. The lift rates are the lowest in New Mexico. I've never come across an area that has more 'ski for free' options than Sipapu—such as 'active veterans ski for free.'
Our timing was perfect—sunshine came after the fresh snows. Conditions were like spring skiing during Super Bowl weekend. Everyday we had our lunch in the sunshine outside the lodge along the creek. We watched the big game with a Tennessee couple. I skied every run on the mountain including the double black diamonds which are more like singles in the far West. One run of special interest to me was the double black Wormwood. Wormwood is the special herb in the liquor absinthe which was banned in the US for a hundred years because of a widespread notion that it 'would make you crazy.' Well, if you drink too much of any kind of alcohol, it will make you 'crazy'! Anyway the ban was lifted a few years ago and during a gift exchange party at my sister Leanne's house before Christmas, I took my first taste of absinthe and on the first day out on our journey from Surprise Valley, California, we purchased a bottle in Fallon, Nevada. Ernest Hemingway had a special absinthe cocktail which he named 'Death in the Afternoon'. Needless to say, I had no desire for such a cocktail while skiing but I did take the absinthe van Gogh box to Wormwood run and photographed it.
One of the pleasures of Sipapu is the paucity of lift lines. The thousand-plus vertical drop of the mountain gave me plenty to yelp about with tired legs at day's end. Located at the base of a canyon along Rio Pueblo, Sipapu is sequestered away from the world. The mountain does not give you big, vast, expansive views like many other western mountains. But it makes up for it with the long ski season, a variety of terrain, family friendliness and hospitality. It's like an old friend that you've known forever.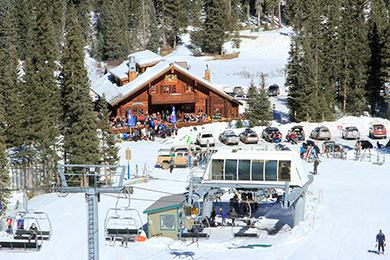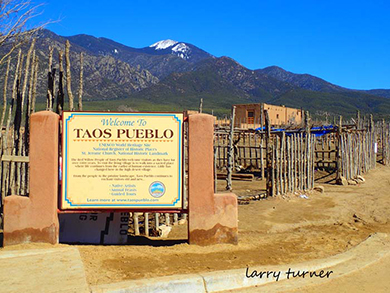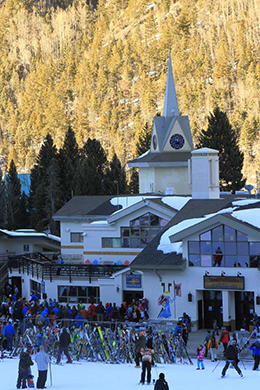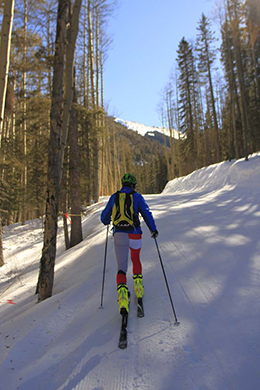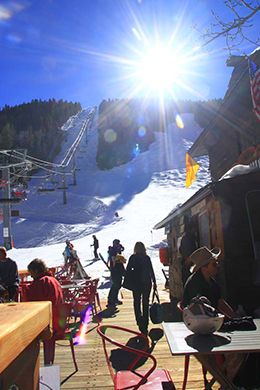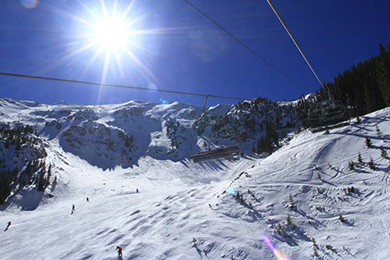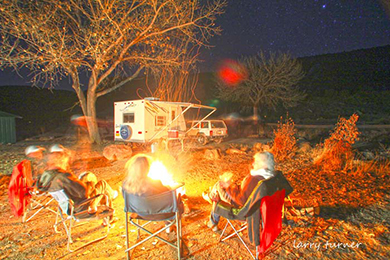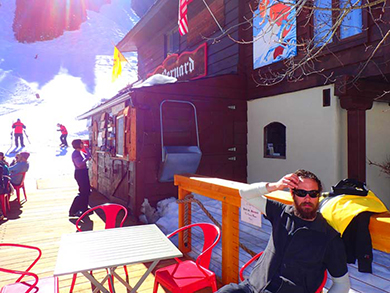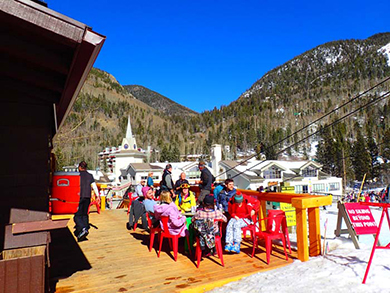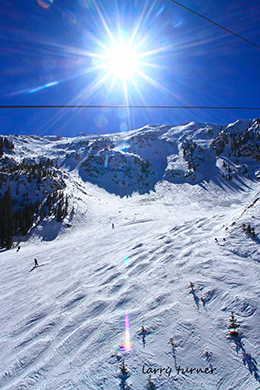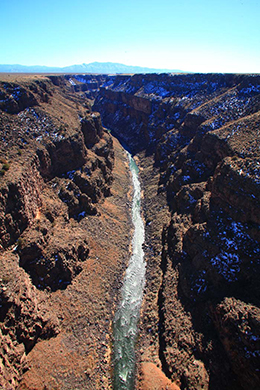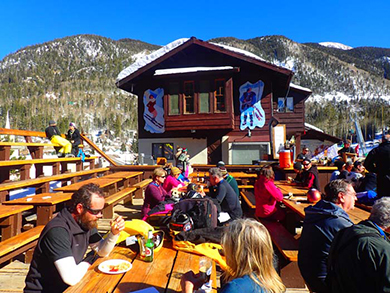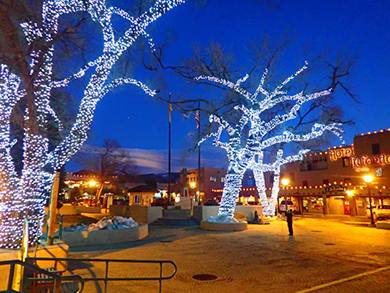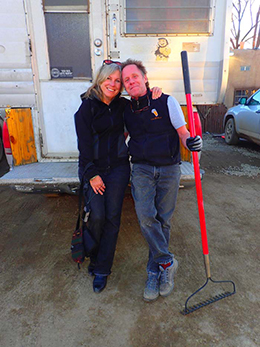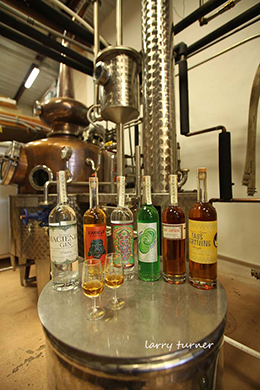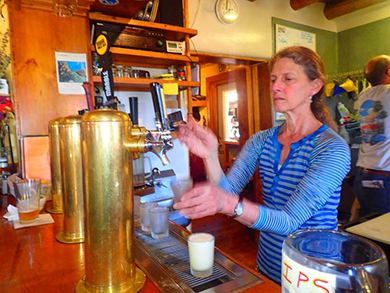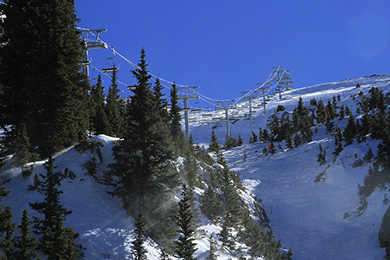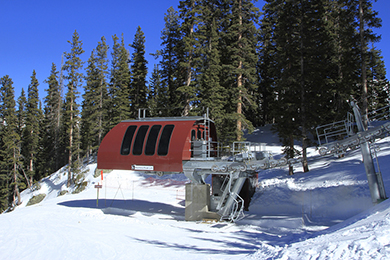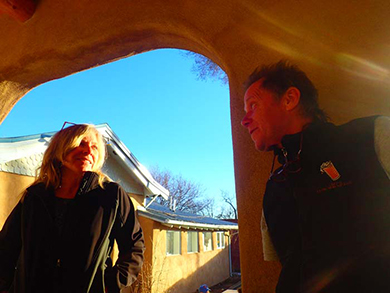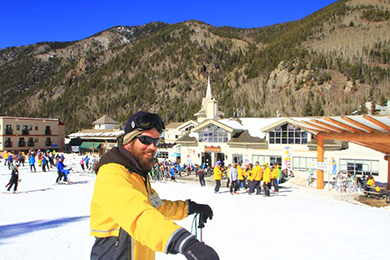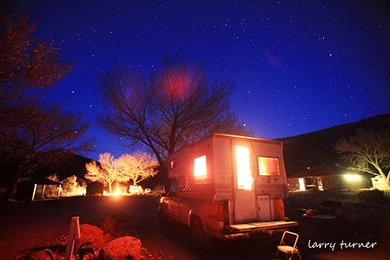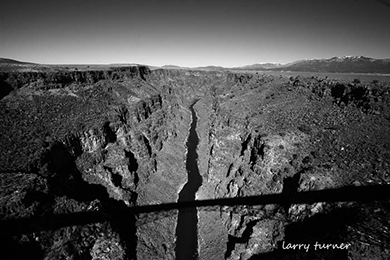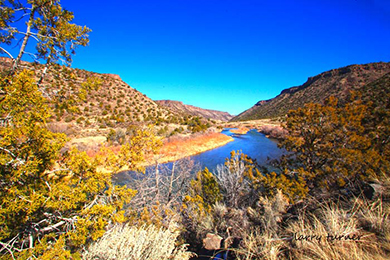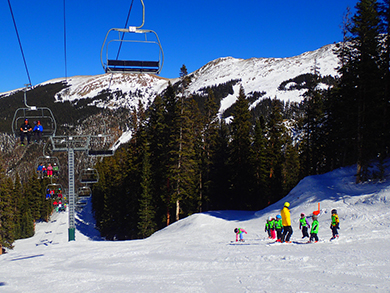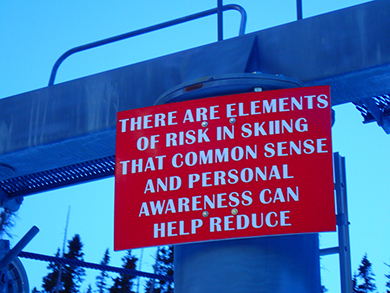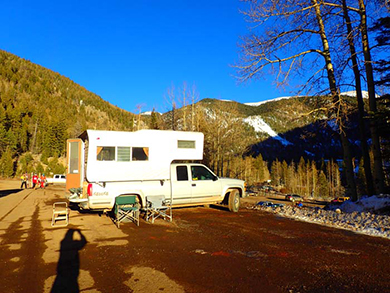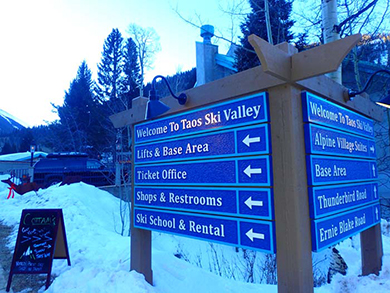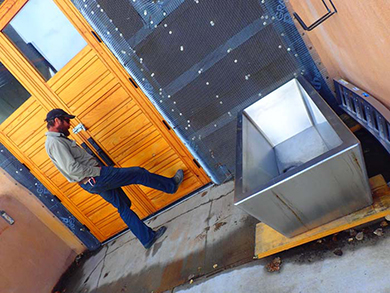 TAOS and TAOS SKI VALLEY
The last time that I skied Taos was the year 2000. It was my first travel journalist trip after the unexpected passing of my wife Jeannette in late 1999. Then, it was purely a ski mountain. No snowboarding was allowed. All of that has changed as boarding is now allowed. This huge snow basin in the Sangre de Cristos has the brand spanking new Kachina Peak Chairlift (it opened a week after our departure) which unloads boarders and skiers at 12,450 whopping feet, increasing Taos's lift serviced acreage by 50 percent.
This European-styled ski area was the vision of legendary Ernie Blake and his family. In 2014 the Blake family sold the ski area to Louis Bacon, a New York hedge-fund billionaire and noted conservationist. Soon after, construction of the Kachina Peak Chairlift began with materials brought in via helicopter. Prior to this chairlift, skiers and boarders had to hike to the peak which many termed the 'holy grail' of Taos skiing. In paying homage to this hiking experience, Taos has added 35 acres of hiking-only skiing: the Wild West Glades, off the West Basin Ridge.
I also noticed since my visit 15 years ago, the addition of more intermediate terrain at Taos which historically has been known as 'steep and deep'. Steep and deep is still available (and now, even more-so), but there is an abundance of intermediate and beginners terrain as well. Lift serviced vertical drop at Taos now is a staggering 3274 feet.
Tennessee friend Mika and I explored a good share of the mountain on a bright, sunny day. We met Lynette for a needed hearty lunch at St. Bernard's Bar and Deck.
We stayed in Further In at my old Taos acquaintance Eske's Brew Pub and Eatery in downtown Taos. Steve and Wanda Eskeback opened New Mexico's first microbrewery back in 1992. I first visited them in 1993. They have a charming courtyard with luminarias. Wanda's Green Chile Stew is killer as is Steve's Scottish Ale and Green Chile Beer. They always have a great offering of local and regional live music, so check them out when you're in Old Taos. While in Taos, we drove out to the Rio Grande Gorge Bridge (High Bridge), parked the vehicle and hiked across, peering into the Gorge where I once took a hot air balloon into and hovered above Class V rapids. Earlier we had visited some of Taos' famous art galleries. The next two evenings, we camped along the Rio Grande River, south of Pilar, off Highway 68. I was amazed by the amount of waterfowl on the river. The hiking was superb. We befriended two locals and shared breakfast and an evening fire.
The following day we hooked up with Mika and made our way to the KGB Distillery (www.kgbspirits.com), home of Taos Lightening and other spirits. Mike is the head distiller and John Bernasconi is one of the three founders. We sampled their spirits. Superb! They market themselves as 'small batch heirloom spirits handcrafted in New Mexico'. They are beautifully located near the Rio Grande next to the first headquarters of the Spanish Colonial Government that occupied the American Southwest in the late 1500s and beyond.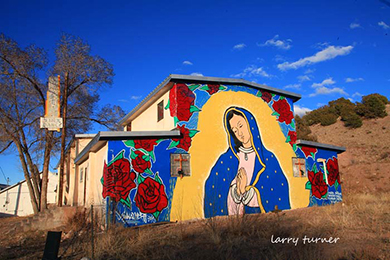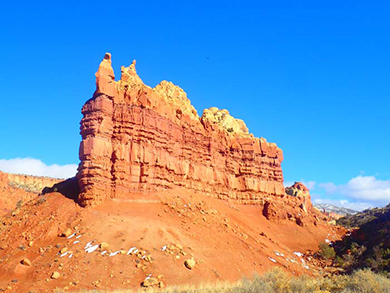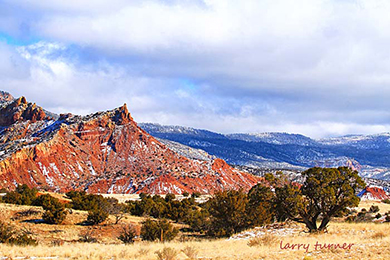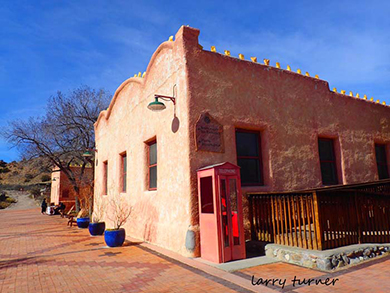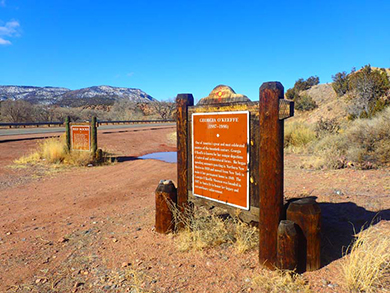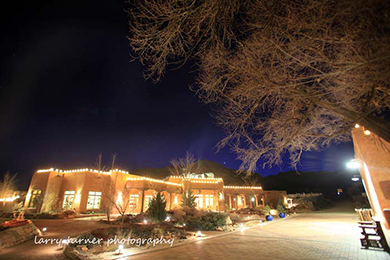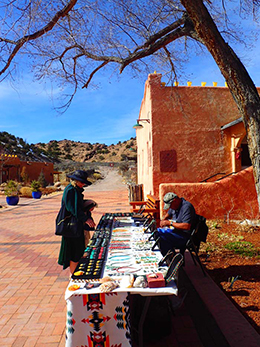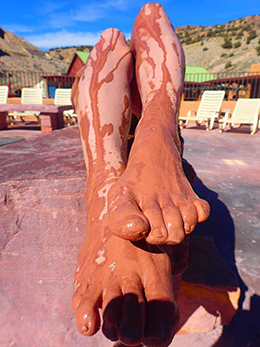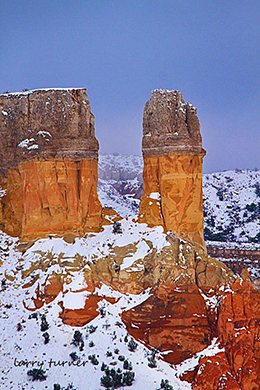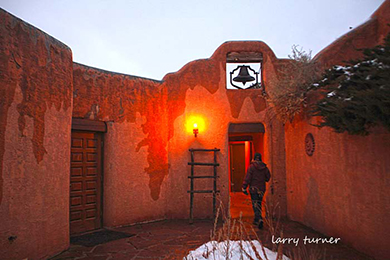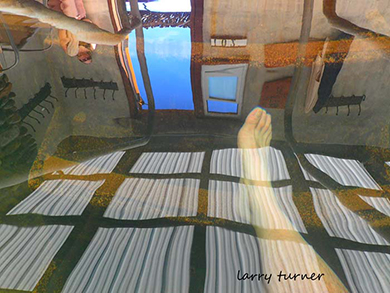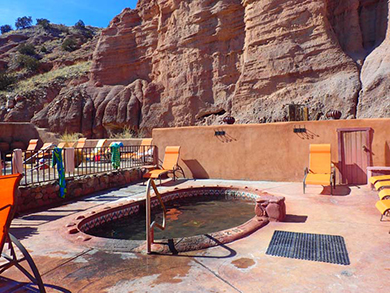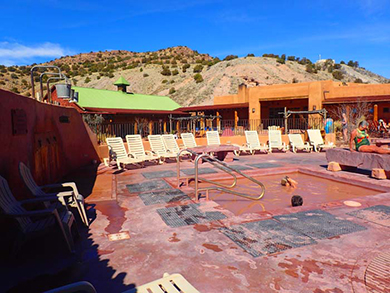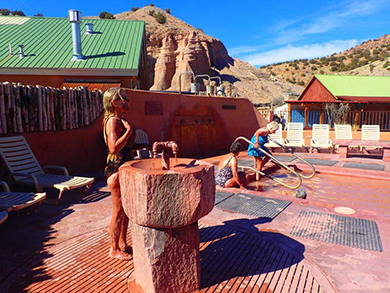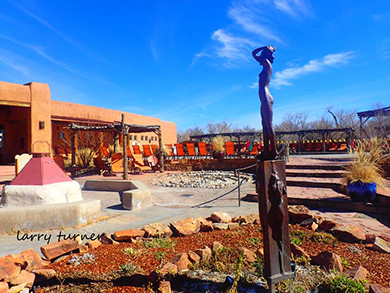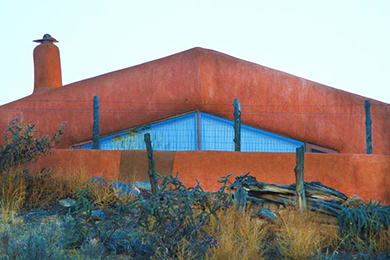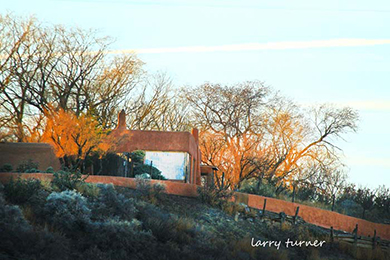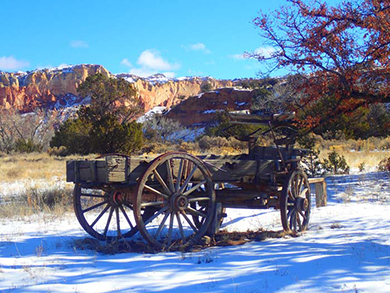 OJO CALIENTE, GEORGIA O'KEEFFE, GHOST RANCH
We ended the New Mexico phase of the trip, literally in hot water - the holy water, if you will, of Ojo Caliente - then a drive back through Georgia O'Keeffe country. Three nights we spent at the Ojo rv park/campground, and we were the only folks there during this, the off season. The famous hot springs—148 years old, making it one of the oldest health resorts in America—are but a short walk away. They were used by First Americans way before the arrival of Europeans. Entering Ojo Caliente (warm eye; www.ojospa.com; 505-583-2233) is entering a quiet sanctuary of deep relaxation and healing. A plethora of spa services are offered as are classes. There is a top notch restaurant on the grounds with a variety of healthy offerings, including a varied adult beverage list. With a variety of soaking pools, I liked them all, along with the mud bath which is reputed to pull toxins out of the body. Soaking under a starry New Mexico night at Ojo Caliente is simply ethereal. A variety of hiking trails lead to ancient pueblos (Posi-Ouinge) that overlook the hot springs and the enchanting valley below. Other lodging opportunities are available, many with kivas in them.
With reluctance we left Ojo and drove west, taking back roads to Georgia O'Keeffe's Abiquiu (www.abiquiuinn.com; www.AbiquiuNews.com) and Ghost Ranch country, and eventually Highway 550 to Cuba, New Mexico (where we spent a night in the parking lot of a community center) and then across the Arizona border to Navajo country. Before Sipapu though, we had spent a memorial late afternoon and evening at the Presbyterian owned Ghost Ranch (www.ghostranch.org) where O'Keeffe had property and painted many of her iconic images from this location. Deep into the evening we went inside the Ghost Ranch library, reading and catching up on some cyber tendings as we had internet access for the first time in a week. You can feel the presence of O'Keeffe immediately in the landscapes of Ghost Ranch and Abiquiu. We visited the outside of her Abiquiu home which is right beside Highway 84.
New Mexico has always been one of my favorite states. It was good to be back and a bit melancholy to depart.