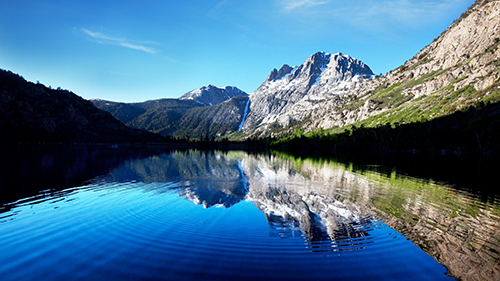 Lake in Olympic National Park
One of the best things about living in Seattle is that this Pacific Northwest city has great natural surroundings. This means that each time you are in the mood for an outdoors adventure, you'll likely to find the perfect wilderness destination, not to mention some of the Seattle parks, which make great venues for short hikes.
Hiking is the most popular outdoor leisure activity around here and not without reason. All you need to enjoy a good hike are some comfortable shoes, appropriate clothing, a bottle of water, a sack lunch, and a map.
You need to be in good shape if you venture into a week's hiking adventure. But if you're just a beginner, Seattle has you covered as there are many trails suitable for newbies. Here are a few suggestions:
Washington Park Arboretum
One of Seattle's hidden gems, Washington Park Arboretum, sprawls across 230 acres. Although you'll find many other hiking trails suitable for beginners in the park, the best is the Waterfront Trail. The mile-long path along the water takes you to Foster Island, where you can explore the most beautiful parts of this city wilderness. Before you start your adventure, pay a visit to Graham Visitors Center to get a map of this park or download it here.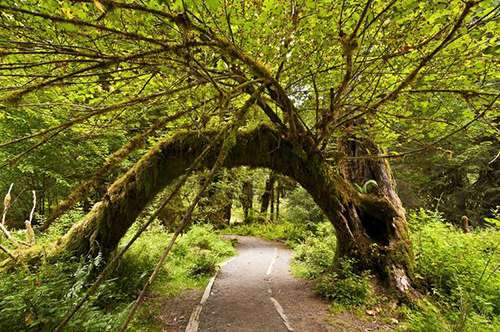 Hoh Rain Forest Trail in Olympic National Park
Olympic National Park
If you have a bit more time and a penchant for getting out of the city, consider experiencing le creme de là creme of hiking destinations near Seattle, the Olympic National Park. Because no roads cut through the park, you'll be surrounded by total wilderness. Many think that this Park's trails are reserved for experienced hikers.
While there are lots of challenging trails, you can certainly find a trail to suit your abilities. For instance, start from the Hoh Rain Forest visitor center; you'll have no trouble hiking through the rain forest even if you're a rank beginner.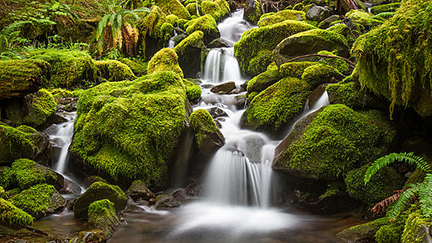 Waterfall in Olympic National Park
Discovery Park
The largest green area in the city of Seattle, Discovery Park stretches out over 534 acres and offers hiking trails of different lengths and levels. The most popular is the 8-mile long Nature Loop. If you have time for it, this path is well worth exploring. Along the way, you'll have the opportunity to admire some of the great vistas of the surrounding mountains. The best spot for this is Magnolia Bluff. However, please note that the Nature Loop won't take you to the park's protected tidal beaches. Another interesting path within Discovery Park is the West Point Light Trail which takes you to an historic lighthouse.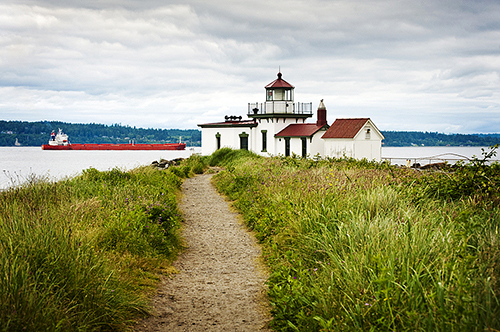 Discovery Park Lighthouse
Some of the best hiking and scenery in all of the Pacific Northwest can only be accessed by boat. Known as some of the best cruising grounds in the world, having a Grand Banks Yacht can help you explore the San Juan Islands or even the historical Northwest Passage.