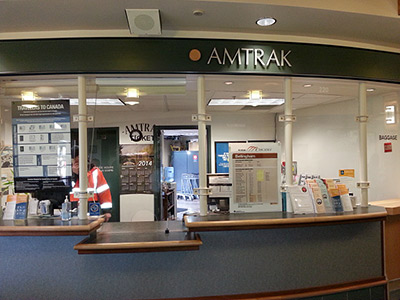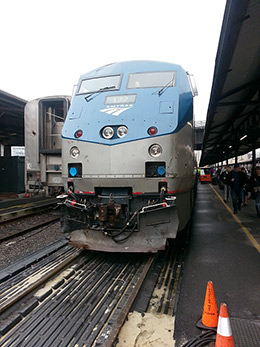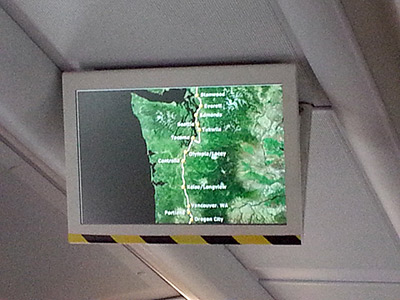 First things first. What's the very best way to get to Portland, Oregon, especially if you live in the Pacific Northwest? Amtrak. No brainer. It's affordable, it's accessible, it's comfortable, it's civilized, it's clean and attractive, the staff is accommodating and upbeat.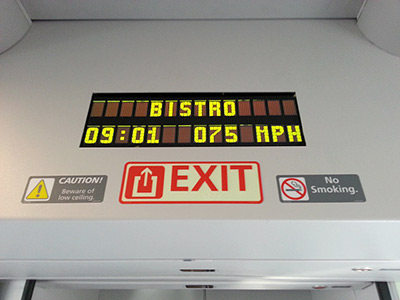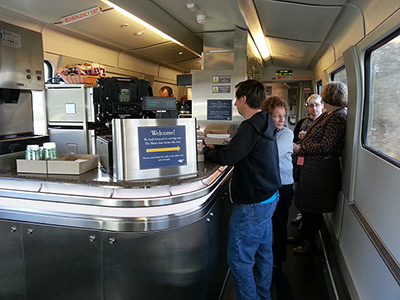 There's a bistro car on board where you can find food and drink in a swell environment.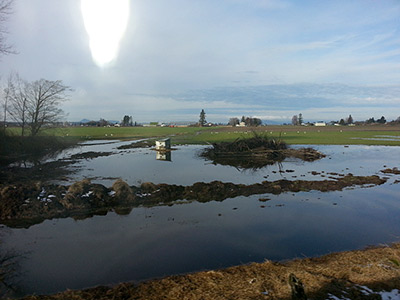 The views of Puget Sound are spectacular, especially on a sunny morning.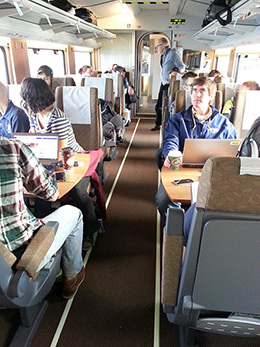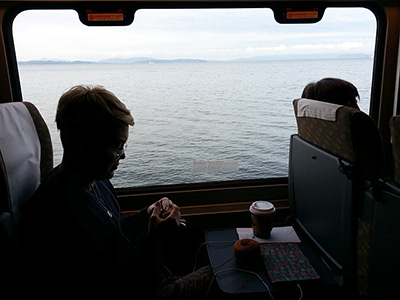 Your fellow passengers seem content and delighted to be moving through space at the speed of human sound and everyone can get up and walk around whenever they want. Not to mention that no one has to go through mag and bag nor pat downs nor TSA regulations. If you want to take a bottle of water with you, take it. Or anything else that keeps you comfortable on your journey. And yes, you can check bags (yes, that's plural) for no charge. Oh, if I could only take Amtrak to Europe or Iceland.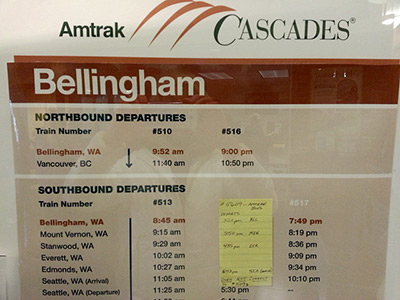 Amtrak Cascades from Bellingham to Portland, costs round trip for two, starting at senior/military rate at $72.10 up to $132.50. Be sure to check Amtrak's website for current prices as they change with the seasons. tickets.amtrak.com/itd/amtrak.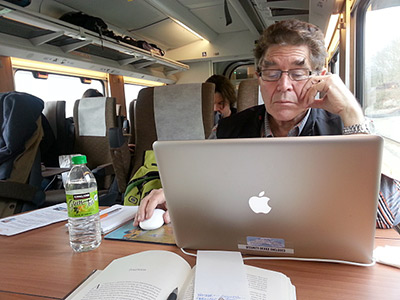 The tracks run along the coast with vistas that afford incredible views of the Pacific Northwest waterway, its islands and the Puget Sound horizon. The trip is worth taking if only for this spectacular experience. Settle in at a table where you can set up your computer, or pull out a kindle, a nook or a book, get to work or kick back and enjoy. The travel time is about six hours.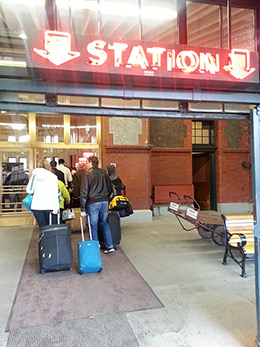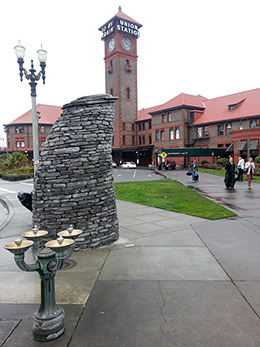 Portland's Union Station is an historic piece of "architectural art" located right downtown. So if your lodgings are also downtown, just roll your bags to your hotel, save cab fare and enjoy an easy walk in this fabulous city. You can get directions for your destination from the helpful folks at the information desk.
The Embassy Suites in the historic and elegant Multnomah Hotel rocks, embassysuites.com. Perfect downtown location, comfy bedroom/living room, buffet breakfast included, great staff, free wi fi.
What more could a traveler want or need?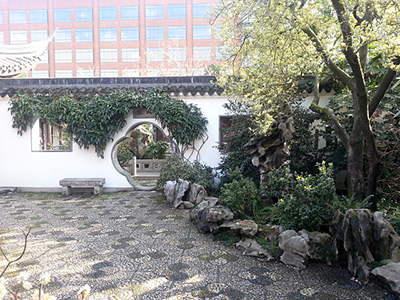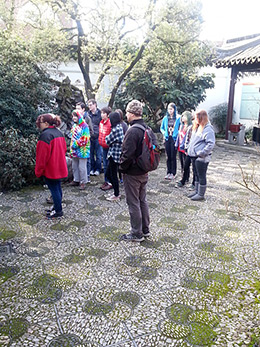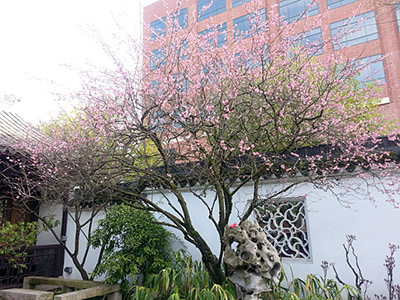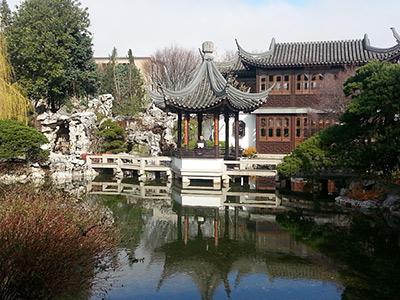 Once you've checked in and gotten your bearings, the next MUST is a short walk to Lan Su Chinese Gardens. Here, in the middle of the city, you will find tranquility in the midst of chaos. Take a guided tour through this city block of reflection. Or wander on your own through flowers, branches, pathways, over bridges that take you from one shore to another, go into the quiet tea house for respite, all the while experiencing, as the brochure says—"16th century China where you're in the private home and garden of a wealthy family."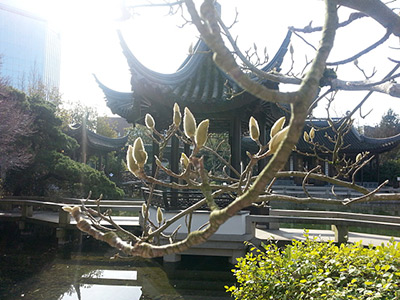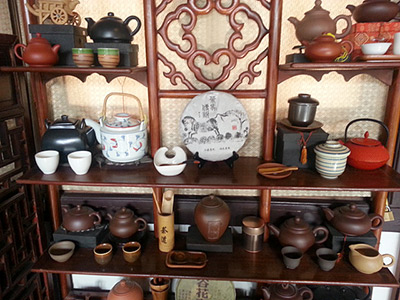 Any time of year is peaceful, beautiful, inspirational, even in the rain. In the spring, the blossoms are magnificent. Do make time for their small gift shop since it has many, many treasures you will want to take home.  www.lansugarden.org.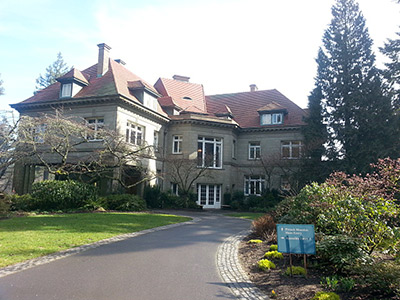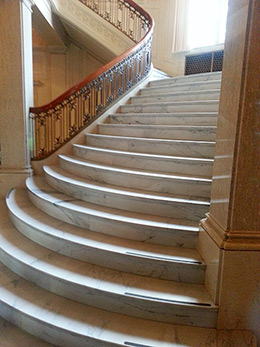 Next, you cannot visit Portland without a trip to Pittock Mansion. Henry Pittock, who had this mansion built by local architect, Edward Foulkes, always held a global vision.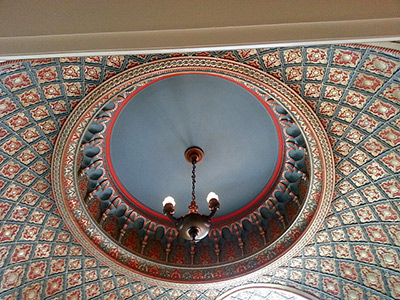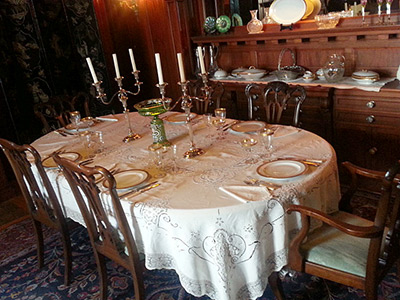 In 1853, he traveled the Oregon Trail with barely a penny in his pocket to seek his fortune in the Pacific Northwest. He worked for The Oregonian for nothing, slept under his desk and, through a series of adventures, ended up being given the paper by its owner. He built an empire incorporating The Oregonian, real estate, banking, railroads, steamboats, sheep ranching, silver mining and the pulp and paper industry— and this 16,000 square foot mansion, which sits 1,000 feet above downtown Portland.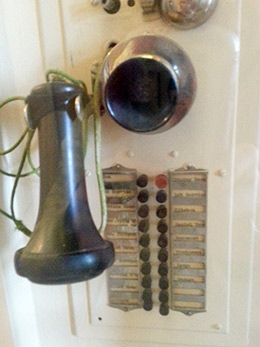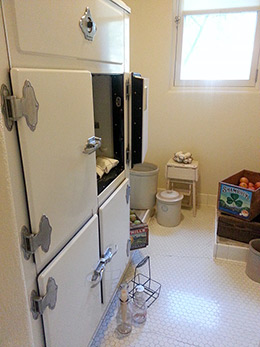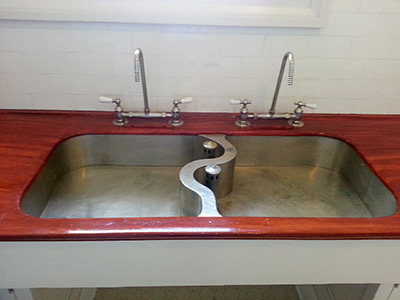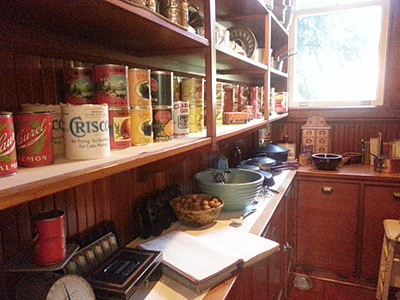 Completed in 1914, the Mansion features such forward-thinking innovations as a central vacuum system, intercoms, a refrigerator (not an ice box), and an elevator. He saw the future. He and his family lived there until 1958 when it was put on the market. The home was purchased by the City of Portland in 1964, restored and opened as an historic museum in 1966.
Today, the Pittock Mansion Society and Portland Parks and Rec operate and maintain the museum. www.pittockmansion.org.
For further information visit www.travelPortland.com.