Whistler
Story and Photos by Steve Giordano
Before December 12, 2008, skiing/riding Whistler Blackcomb for a day used to mean skiing/riding Whistler or Blackcomb for a day. But the launch of Whistler Blackcomb's new, world record-breaking Peak 2 Peak Gondola linking the two mountains has changed the snowsport days of everyone who visits this number 1 resort north of Vancouver, B.C.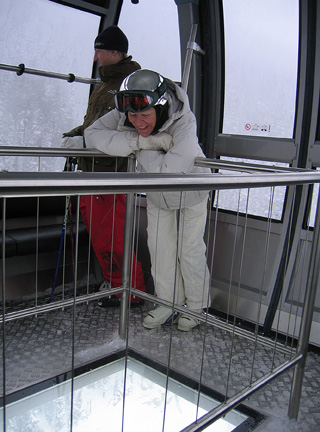 Riding high with no safety net, Lynn Rosen enjoys the view from the glass bottom Peak 2 Peak Gondola
Floating out on a 2.7 mile-long cable stretched from the 6,069 ft. level of Whistler Mountain to the 6,102 ft. level of Blackcomb, gondola-riding skiers and riders can peer 1,427 feet (equal to the length of 4.75 football fields) down to Fitzsimmons Creek flowing along the valley floor between the two peaks. Two of the 28 sky cabins have glass floors and afford, by far, the most exciting and awesome views on the 11-minute ride between the new terminals which are just beside the Rendezvous Lodge on Blackcomb and the Roundhouse Lodge on Whistler.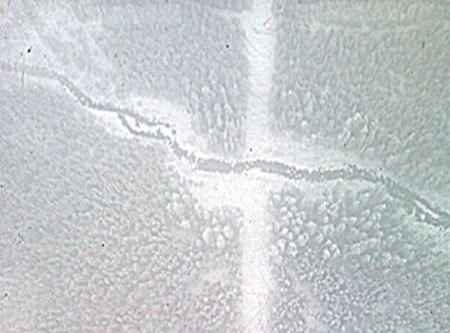 View of Fitzsimmons Creek from 1,427 feet above
Although the Peak 2 Peak is the highest gondola with the longest unsupported span for a lift of this kind in the world, it is absolutely stable, silent and safe. Even cautious non-skiers will marvel at the unusual experience. This addition to the Whistler Backcomb Resort is guaranteed to be an all around "must do" in all four seasons. By the way, if you're skiing or riding, your ordinary lift ticket is good for both mountains and the Peak 2 Peak Gondola.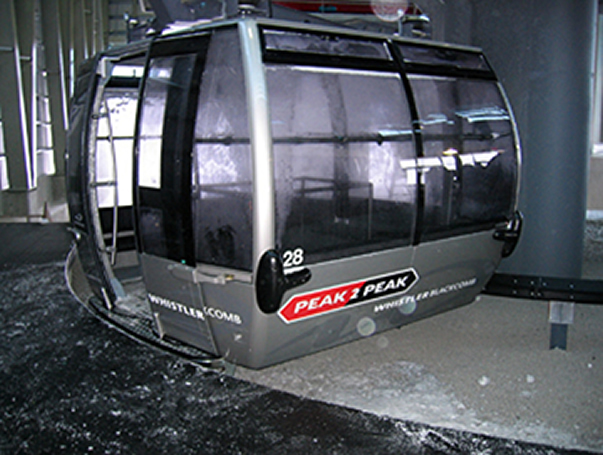 Only two of the Peak 2 Peak gondolas, both silver, have the "through the looking glass in the floor" feature
Now, regarding skiing and riding at Whistler Blackcomb and lift tickets, let's look at some bargains offered at that resort. First of all, the US dollar is worth about CDN$1.20. There are some "3rd night free" deals for lodging, and with a CDN$76 EDGE Card (first day included), daily adult lift tickets are CDN$70 through April 12, 2009 and CDN$49 from April 13 through June 14, 2009. This deal is only available to residents of Washington State and Canada. See http://www.whistlerblackcomb.com/tickets/edge/index.htm for details.

| | |
| --- | --- |
| | |
| Icicles by day... | ...and fresh snow and lights at night in Whistler Village |
Also, through February 13, 2009, the EDGE Card cost is reduced to CDN$69 (USD$58 for one day); CDN$319 for 5 days (USD$266, or $54 per day).

Photo ID & Proof of residency will be required to pick up your card and is valid for the season. Limit 1 per person. Call Reservation Agents at Whistler Blackcomb at 866-218-9690 for more lift ticket deals.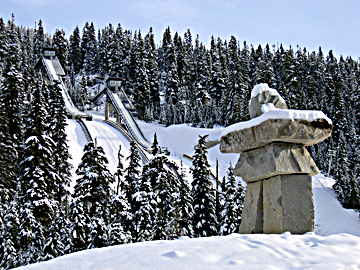 Whistler and Vancouver will host the 2010 Winter Olympics. These ski jumps at Olympic Park near Whistler are ready to go.