If I had the nine lives of a cat, one would be spent in Nelson, British Columbia, Canada.
This city and region (I came to ski the legendary Powder Highway mountain www.skiwhitewater.com) swept me away with my first visit. It felt like home, like seasoned ski gloves and skis...ones that you can depend on and which never let you down.
I arrived with a cache of fellow journalists from the North American Snowsports Journalist Association. However, I didn't depart with them as I stayed on for several days to develop a deeper acquaintance with Nelson and the Kootenay Lake region. Since I had traveled by car from my southern Oregon home, my schedule had flex.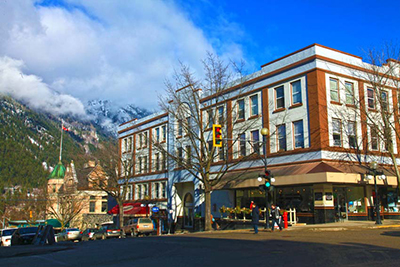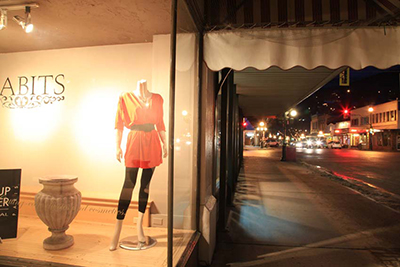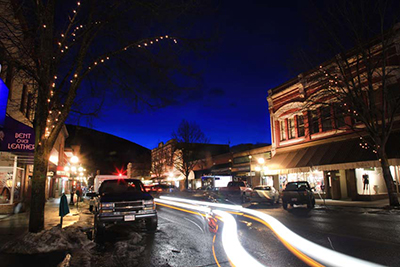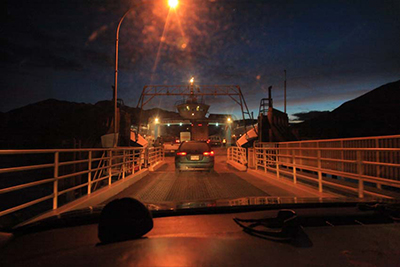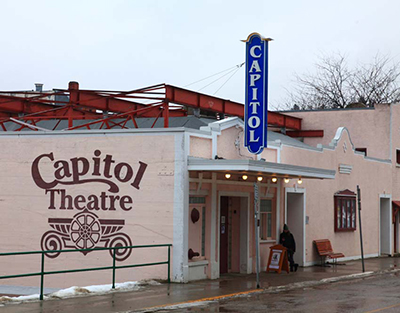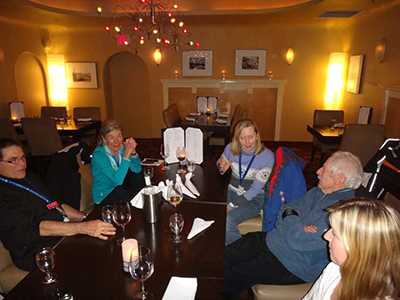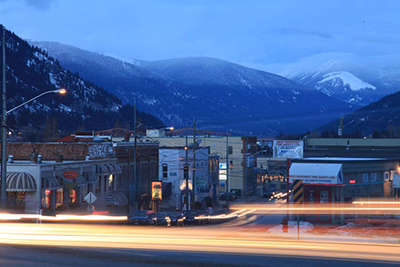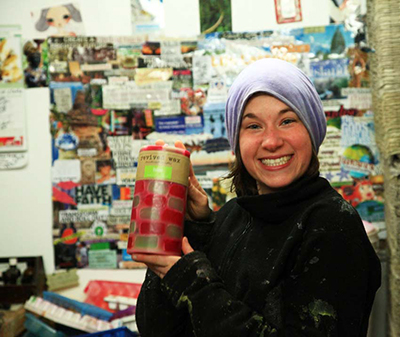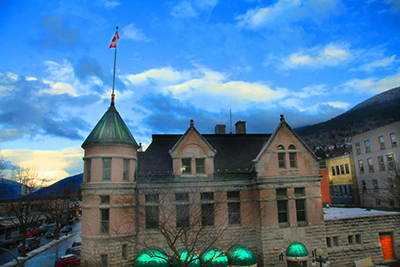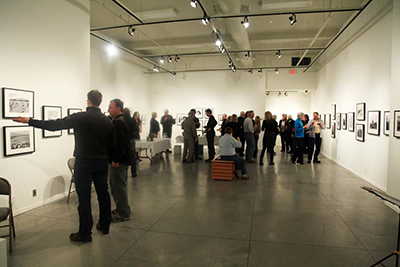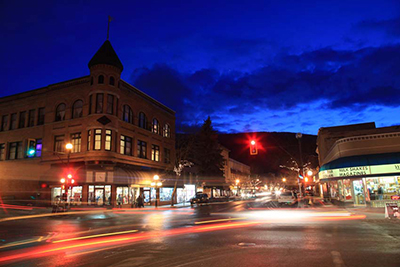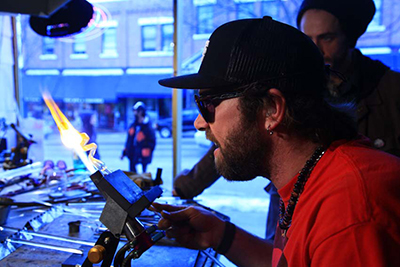 NELSON, BC
Nelson is a three-hour drive from Spokane, Washington (an easy place to fly to and then rent a car). I crossed the border at Paterson, B.C. (Nelson is about 30 miles north), and made my way to Rossland where I stayed and skied Red Mountain Resort for a few days before trekking to Nelson. Via air, Nelson can be accessed at West Kootenay Airport in Castlegar (250-365-5525) or Trail Airport (250-367-7200). Air Canada offers many options for getting close to Nelson.
Part of the allure of Nelson is that it takes a bit of an effort to get to this charming, counterculture city of fewer than ten thousand inhabitants, which is surrounded by the Selkirk Mountains and located on Kootenay Lake's West Arm. As stated in one of their fliers, "Nelson is perfectly secluded, notoriously charming. This is a calm, wondrous part of the world."
The city—with its abundant culture, history, culinary possibilities, art, recreation, laid back attitude, eco awareness, and friendliness—reminds me of Ashland, Oregon, where I graduated from Southern Oregon College (University, now) in the late 1970s.
Nelson is located on the 100 mile long Kootenay Lake, offering all kinds of recreational possibilities, including great winter fishing with trout upward to 30 pounds. And furthermore, the Whitewater Ski 
Resort is but 15 minutes from Nelson. Nelson could easily have been named Nirvana.
Nelson is a physically attractive city with over 350 restored Victorian-era homes and buildings. The city moniker nicknames are Heritage City and Queen City. Baker Street, in the heart of the city, has an abundance of boutiques, restaurants, bistros and other retailers. There are many alternative health practitioners here. Healthy food and lifestyles are entrenched in Nelson. It's actually one of the healthiest, friendliest, happiest and content communities that I've ever visited.
One gentleman said, "We like this quiet life." I met a lady named Mandy who makes candles and fire starters from recycled rubbish. "I'm turning trash to treasures," she tells me. Her glassblower neighbor Dan Farden of Ourglass Studio and Gallery makes beautiful earrings, bracelets, pipes and necklaces. "Nelson has a large community of artists," says Farden. "And the community vigorously embraces the art movement here." Nelson has a robust live music and theater scene, too, in addition to a public transportation streetcar but it doesn't operate in the winter months.
Don't leave the city without visiting the historic Capitol Theatre and the Touchstones Nelson Museum of Art and History.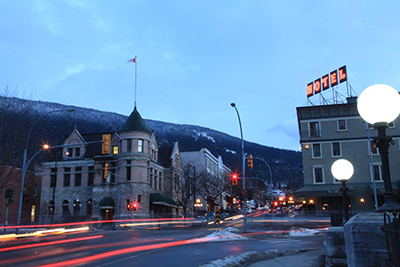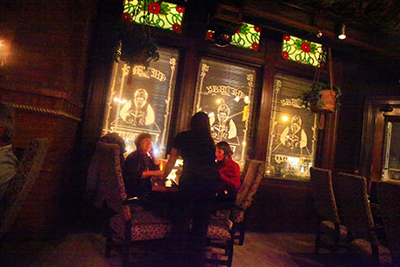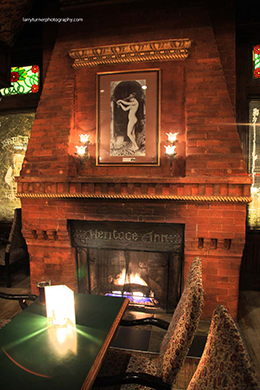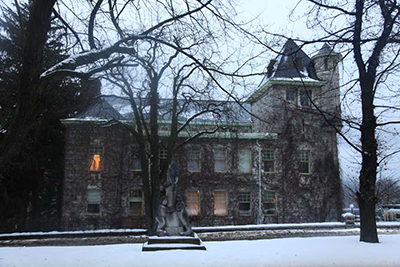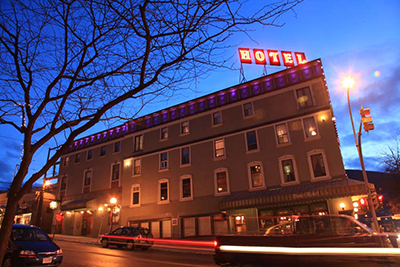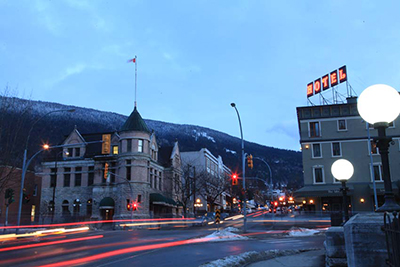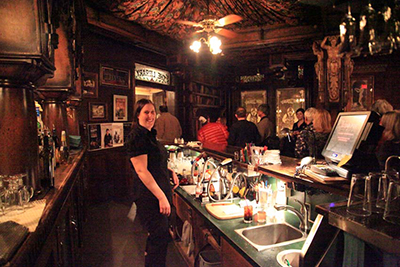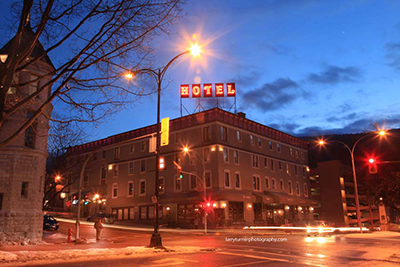 `
HUME HOTEL
I spent several restful nights at the historic Hume Hotel (circa 1898). It was a bit like the famous Mayflower Hotel in NYC. My room had a beautiful street view and my shower and tub was similar to a bath in Switzerland where the shower was like being worked on by a masseuse. The hotel (www.humehotel.com)—with 43 nostalgic guest rooms—has reasonably priced rooms and is the home to several eateries and bars. My favorites were Mike's Place Pub and the Library Lounge. The Hume has a great gluten-free menu (how can you go wrong with one-pound of king crab served with hot butter) and a robust, varied regular menu. There is also the Liquor Boutique, offering some of B.C.'s best wines and spirits. The hotel also has a day spa though I didn't enjoy its pleasures as it was booked during my stay.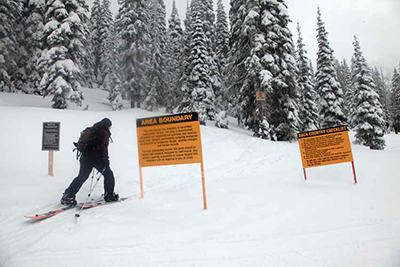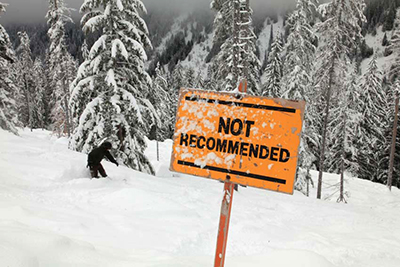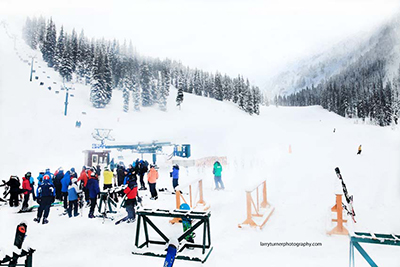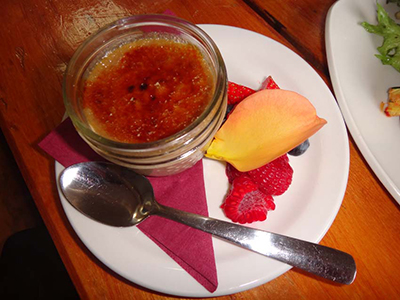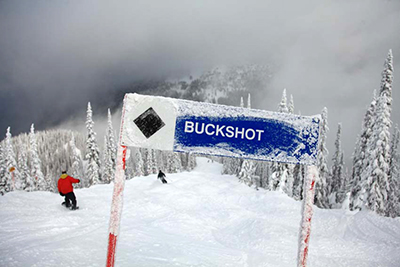 WHITEWATER SKI RESORT
Skiing was my main reason for being in Nelson, and ski I did...but not as much as planned as the allure of 'other things' filled two ski days. I had two great days though at this 'going back to another time and tempo' resort. This is not a fancy, glitzy resort. This is a skiers/riders resort, harkening back to the days when you didn't have to give your arm and leg for the price of a lift ticket. There are no ski lines and ample room on the slopes. Whitewater averages 40 feet of snow a year. One morning I had the pleasure of two fresh feet of that forty. I'm not a great powder skier but that light, dry white fluff made me into an expert that day. Yahoo.
Whitewater is known for its abundant powder, but there are plenty of groomers. This is a great family resort that also offers terrain for the free stylin' solo Joe. The three chairs access terrain for all levels with a super abundance of back country and plenty of vert. Powder Magazine has named the Nelson Kootenay Lake region as one of the "Best Places to Live and Ski in North America." I had the pleasant experience of such runs as Leave Some, Take Some, Single Malt, Jack Leg Glades, Joker and Powder Keg Bowl. Those Canucks have a naming sense of humor, eh.
The powder legs needed a break—I had certainly earned my lunch that morning. And what a great lunch it was from the award winning chefs of Whitewater's Fresh Tracks Cafe, served at Coal Oil Johnny's: soup duo, roasted vegetable tortilla pie and Earl Grey crème brulee (I had two servings of this). During a journalist reception that evening at Touchstones, Fresh Tracks prepared prawns stuffed with macedonian feta and herbs, amuse-bouche, grilled chicken satay and smoked paprika crostini. Beyond yumm.
Whitewater is also home to 15 kilometers of machine-groomed trails for Nordic skiers and 10 kilometers of snowshoe trails.
Though my timing was off, next time I go to Whitewater, I plan to attend the mountain's biggest event of the year (always in February): the Kootenay Coldsmoke Powder Fest, Backcountry Ski Festival. Go to Whitewater's website for more details.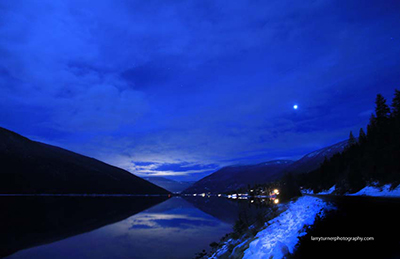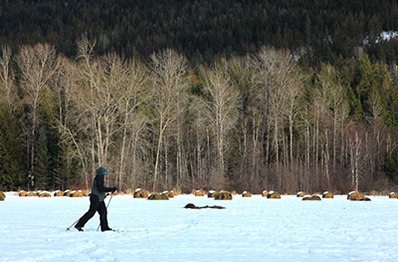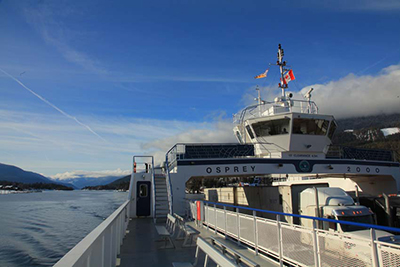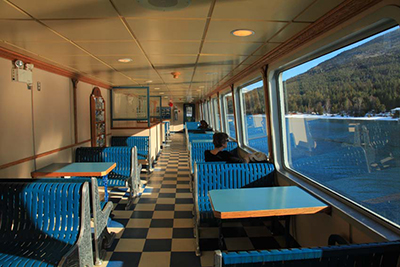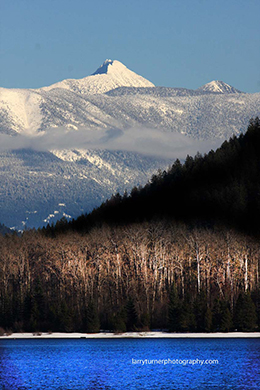 KOOTENAY LAKE FERRY:World's Longest Free Ferry Ride
One of the 'other things' was a memorable day outing that had a rather dramatic ending. Leaving Nelson, I traveled northeast on Highway 3A to Balfour along the picturesque West Arm of Kootenay Lake where I boarded the Osprey, which offers the world's longest free ferry ride. The Osprey delivered me and my vehicle (the ferry holds 80 vehicles and 250 passengers) to the artisan community of Crawford Bay. I drove to an area outside of town where someone had alerted me to an elk herd and the potential of some waterfowl photos. I cross-country skied out to the wetland area (plenty of elk tracks but no elk) and upon return I could not find my car keys. For the next two hours I searched for the lost keys and just about when I was about to give up (knowing that I would miss the last crossing of the ferry), a local lady encouraged me, with her help, to look one more time and lo and behold, the last rays of sunlight revealed the keys near my ski tracks. Hurriedly I made my way back to the ferry, arriving just in time to board. I was actually the last vehicle. Whew. The starry night crossing back to Balfour was one of beauty and elation. The next day, I had several spare keys made.
I look forward to going back and exploring this enchanting country some more.
IMPORTANT INFO:
www.gokootenays.com
www.skiwhitewater.com
www.nelsonkootenaylake.com
www.humehotel.com
www.kootenayrockies.com
www.discoverbcski.com
www.selkirkwilderness.com
www.stellarheliskiing.com
www.flycanadianrockies.com