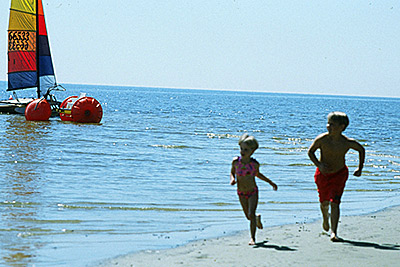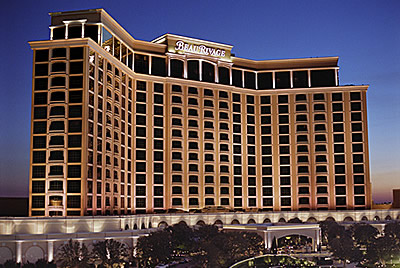 Children running on a Biloxi beach Biloxi Beau Rivage Resort Casino
You know how it is when you travel to a big city like Biloxi, stay at a fabulous river-side hotel like the Beau Rivage Resort & Casino and experience all the delicious southern food and warm hospitality. It's a trip into a bit of sweet paradise.

Biloxi lighthouse
The Biloxi lighthouse, built in 1848 in Baltimore and shipped south, is one of Biloxi's best recognized iconic features. It's akin to Seattle's Space Needle, Paris's Eiffel Tower, and New York's Statue of Liberty, and is one of the most photographed structures in the American South.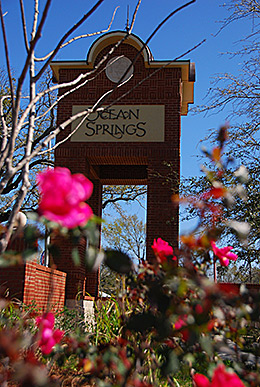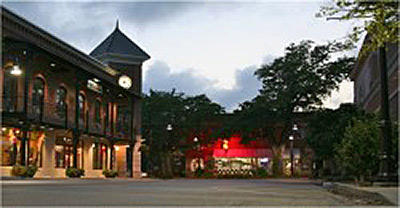 Welcome to Ocean Springs Downtown Biloxi
Do make an effort to take a side trip to a smaller, funky, older, boutique town a few miles away to visit with people who have lived in that community, fought to keep it from becoming too, too gentrified and have succeeded in drawing lots of visitors to enjoy their treasures. Ocean Springs is just a few miles across the Biloxi Bay bridge.
Biloxi, Mississippi, on the beautiful Gulf of Mexico Coast, was the first permanent settlement in French Louisiana, founded in Fort Maurepas, now Ocean Springs which is called Old Biloxi.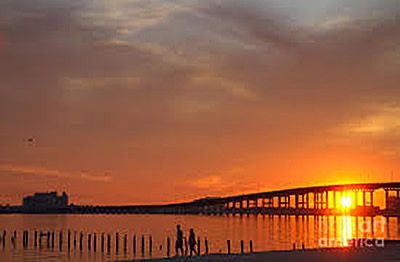 Biloxi Bay Bridge
The Biloxi Bay Bridge connecting Biloxi and Ocean Springs, was quickly rebuilt after Hurricane Katrina, and reopened in April 2008.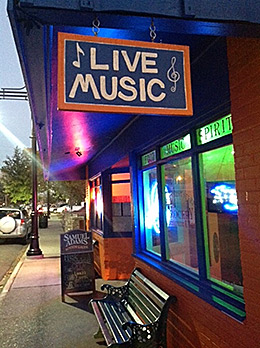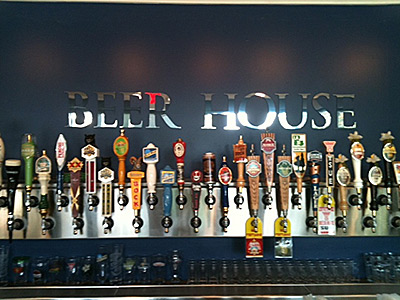 Biloxi downtown restaurant A new Biloxi restaurant: Beer House

Ocean Springs is today a sweet, quaint, re-gentrified tourist attraction on the eastern shore of Biloxi Bay where tourists visit to shop, lunch and spa. It is the original Biloxi settlement with narrow streets, an old-timey drug store (Lovelace Drug Store) mixed in with upscale restaurants, art galleries and fashionable boutiques.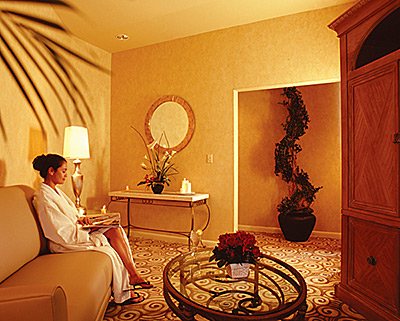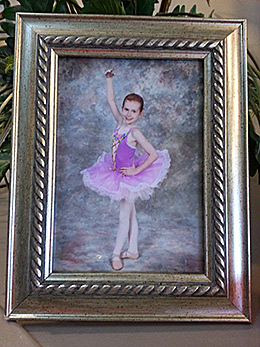 The Red Lily Spa Lily
Down a side alley, you'll find a pleasant surprise of a spa, The Red Lilly, named after the owner's young daughter, a budding ballet dancer. It's owned by Emma Bains and staffed with the most hospitable, capable staff in the town. Emma@RedLilySpa.com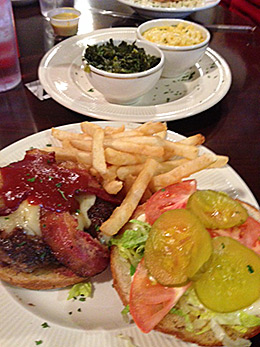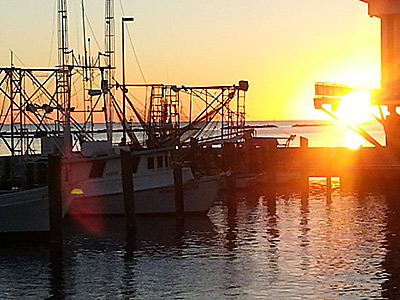 Lunch at Big Shirley's Fishing boats at sunset along Beach Boulevard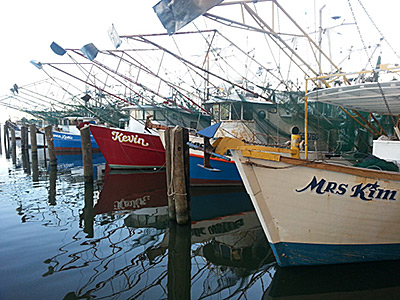 Crab boats in the harbor of Biloxi Bay along Washington Boulevard
Ocean Springs is definitely a culinary destination for visitors with its more than 100 restaurants on its roster. Ocean Springs , as they say, is a gumbo of diversity featuring Creole/Cajun, Jumbalaya and lots of local crab and shrimp from the Gulf Coast waters. You can see shrimp and crab boats venturing every morning for their rich harvests.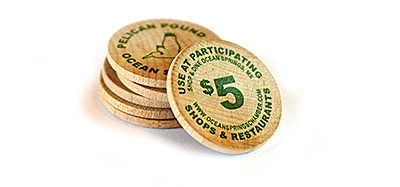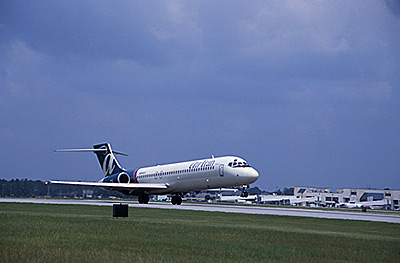 The Pelican Pound, Biloxi's own currency Gulfport-Biloxi International Airport
Ocean Springs has a its own currency—the Pelican Pound—a wooden coin worth $5 toward any purchase at participating shops and restaurants. Pelican Pounds are available for visitors at the Chamber office, 1000 Washington Avenue. Biloxi is served by the Gulfport-Bilox International Airport in Gulfport, Mississippi.
For more info on Biloxi:

www.beaurivage.com
www.oceansprings.org
www.gulfcoast.org