Back in the late 90s while skiing with Nancy Greene at Sun Peaks, Canada, we paused in some deep powder for a breather and to rest our weary legs. While visiting, she said, "Larry, one day you'll have to ski the mountain in my hometown of Rossland, B.C. You'll love Red Mountain! My parents taught me how to ski there. Dad said that when I could ski to our slopeside house, open the door, use the restroom, and then open the back door (all of this with my skis on) and ski away, then I was officially a skier!"

Nancy became such a great skier that in 1999 she was named Canada's Female Athlete of the 20th Century. She has won more World Cups than any other Canadian, female or male and, TA-DA, she won an Olympic Gold Medal (Giant Slalom) and Silver Medal (Slalom) in the 1968 Grenoble Games along with two Overall World Cup Titles. She is considered the grand dame of Canadian skiing. She is currently a member of Canada's Parliament as a Senator from British Columbia.

When Nancy speaks you listen...and I always kept that in the back of my head. Finally, after all these years, I skied her home mountain in January of 2012. I immediately fell in love with her hometown and her home mountain and I was sorta kicking myself for not going there earlier.

Kathy Moore skiing Red Mountain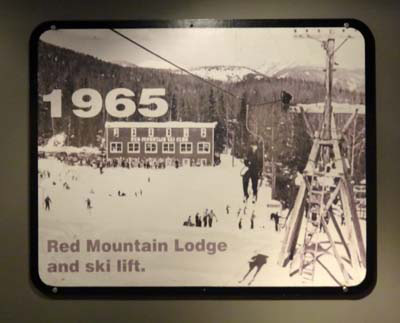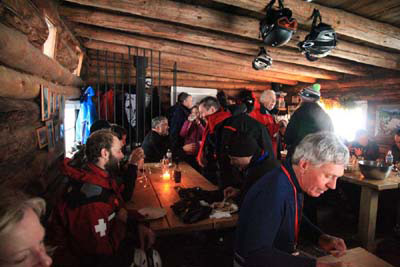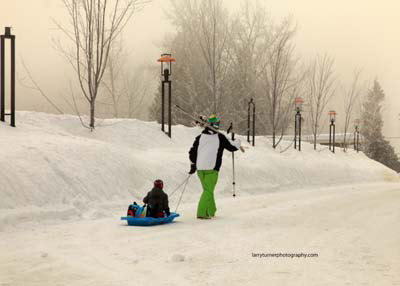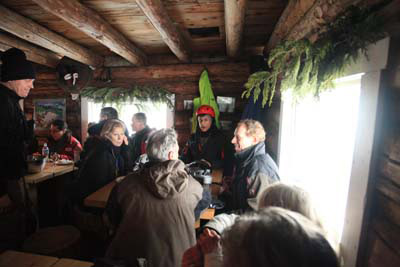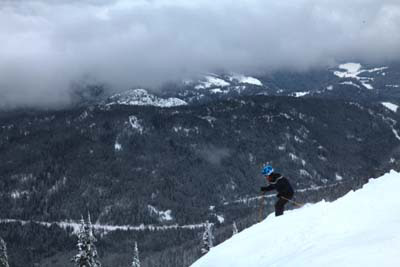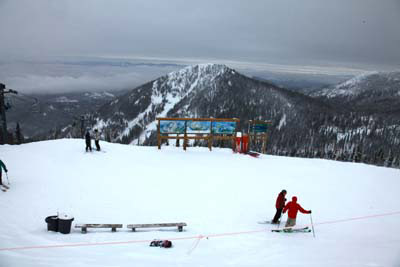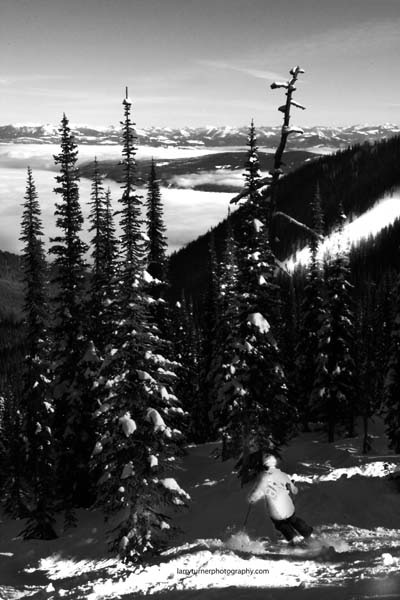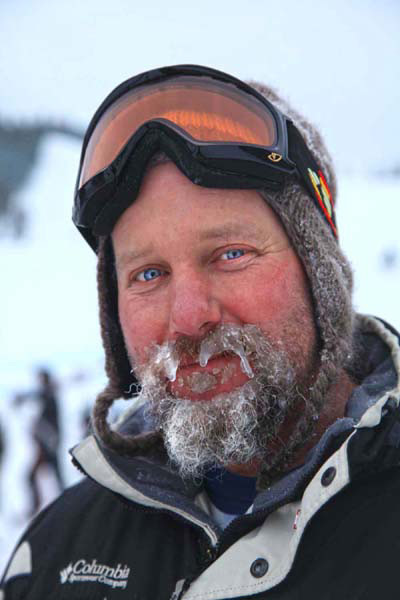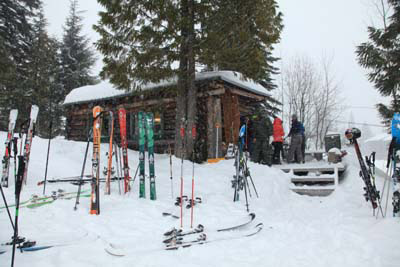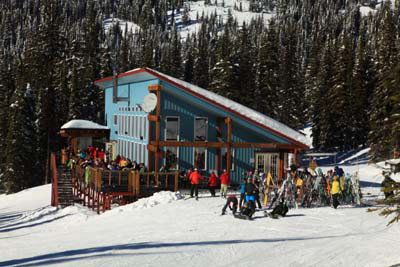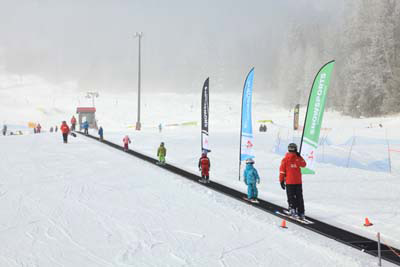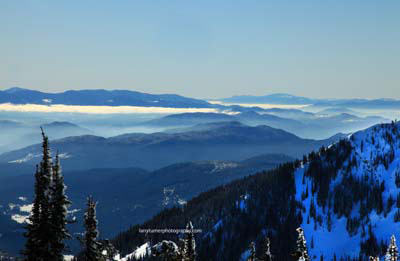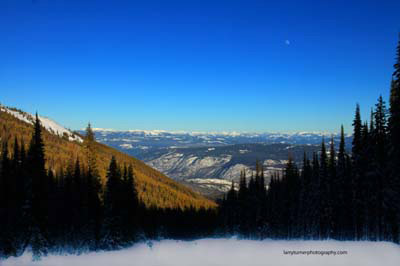 RED MOUNTAIN SKI RESORT
When Red Mountain Resort (www.redresort.com) marketing manager Mika Hakkola (Nicole Briggs has that position now) handed me a media packet, I immediately was impressed by a cache of snippets used to describe Red Mountain and the town of Rossland: 'So Good, It's Bad', 'It Wasn't Crowded Enough', 'This is Not the Terrain I'm Accustomed To!', 'I Should Have Brought My Snorkel', 'Where Am I Supposed to Spend Money?', 'We Didn't Even Have a Boot Concierge!', 'Why Did We Rent a Hummer Honey?', 'We Felt Like We Were on a Different Planet', 'The Locals Are Way Too Friendly'. After a week skiing and exploring the Rossland area, I understood all of the snippets perfectly.
Red Mountain is not your high highfalutin ski resort. Thank Gawd. It has everything (and more) that you need for an unforgettable ski/snowboard vacation...especially bone dry snow and plenty of powder along with an abundance of groomers. The town of Rossland is picturesque, friendly and downright wonderful. Beautifully located along the U.S. Border, it is a place where I could kick back and wish that I had at least one more lifetime to live here.
I drove to Rossland via Spokane, Washington, following friends Lynette and Syd who were in a vehicle ahead of me. Rossland can be accessed from airports in Spokane (GEG) and the BC cities of Trail (YZZ), Vancouver (YVR) and Castlegar (YCG). We crossed the border in Paterson, Washington near the Columbia River. Rossland is an old mining town with a colorful history. We would arrive in time for the 115th Rossland Winter Carnival.
The first ski competition ever held in Canada took place on Red Mountain in 1897. The first lift in western Canada was established here in 1947. Red, as it is known by the locals, is a hidden jewel in Canada's Kootenay Rockies, represented by 45% expert/advanced terrain, 40% intermediate and 15% beginner.
One day I had the pleasure of skiing with Kathy Moore, a Rossland city councilor. Moore is an American who came to Rossland, loved it so much, and never left. She took me into the expert/advanced terrain where I did my best to be on my A game behind this superb skier, skiing the trees of High Chutes, Sara's Chute and Coolers. I had some good rollicking runs at Beer Belly, Captain Jack's Trees, Cambodia and Oil Can.
Afterwards, we wet our whistle with a couple of beers at the funky, bustling Rafters Bar. There, I spoke with a father and son about their day. The father said, "We ski all the time here. We live in Rossland, just five minutes away. The only reason I turn on groomers is to spray my friends!" I had to chuckle about this, but with envy, as I live 100 miles from the nearest ski resort.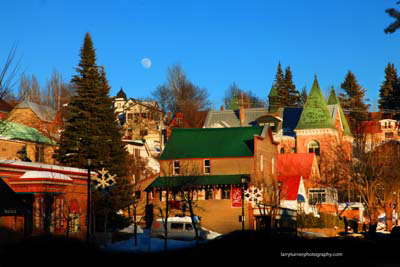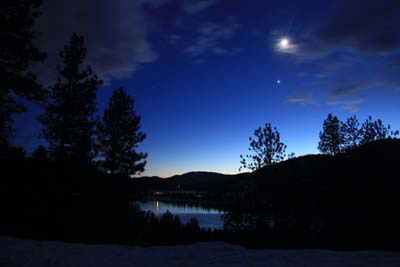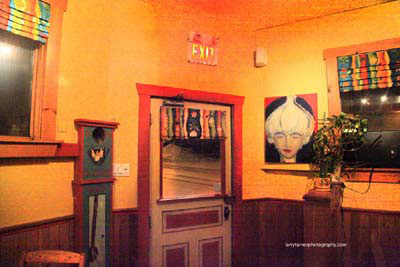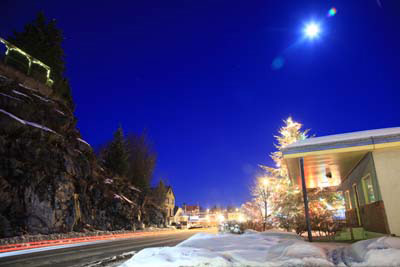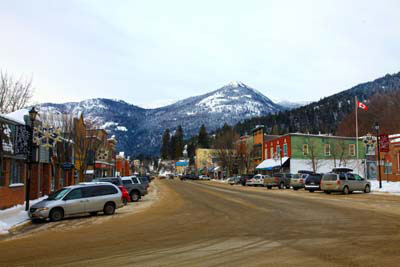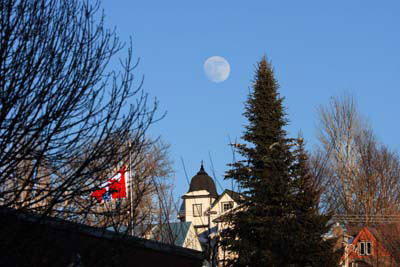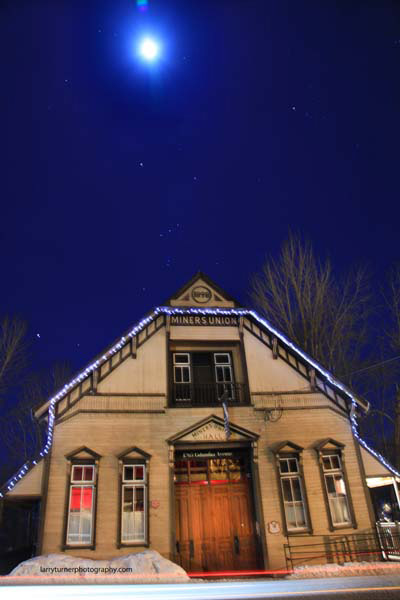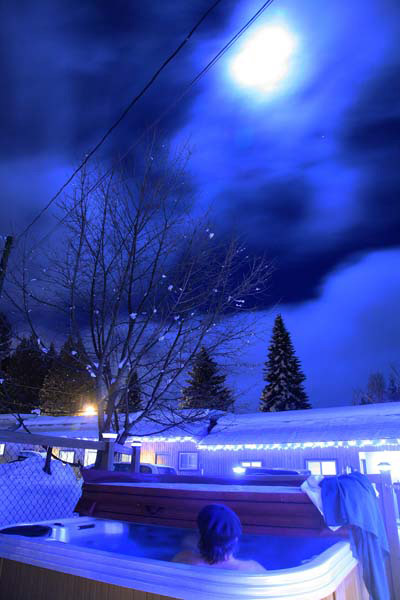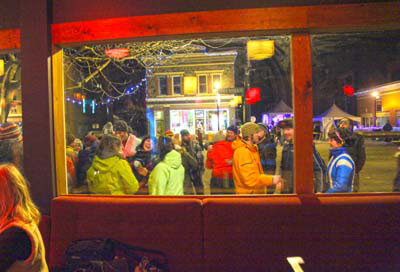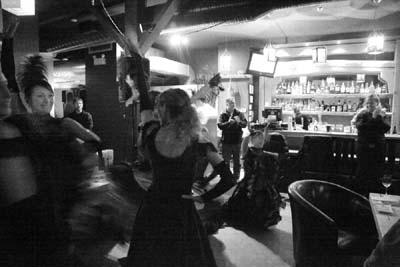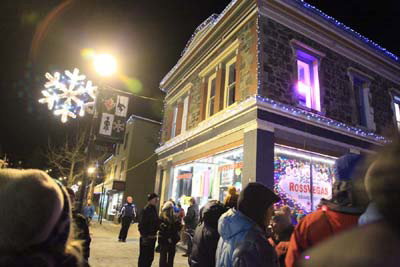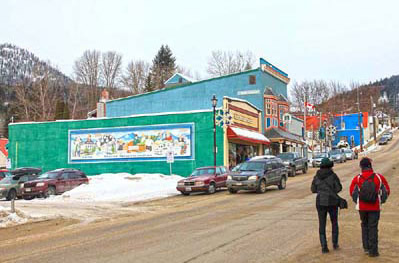 Town of Rossland
This is like being in Hometown, U.S.A....a place that you visit and you never want to leave. This has actually happened with several Americans who took sanctuary here, resulting from their opposition to the Vietnam war. Most of the beautiful rock/brick buildings from the heyday of mining still stand. Downtown is like a picture postcard of a mountain town with charm, beauty and all of the essentials for day to day living. Walking is the best way to get around, which I did from my Rossland Motel (www.stayandplayrossland.com )...a quaint, charming, quiet place at the end of town which I highly recommend. During the first phase (I actually spent several nights in Rossland, then I went to Nelson, B.C. for a week, returning for several more days in Rossland) of the ski trip, I stayed in a beautiful condo on the mountain (www.redreservations.com ) with several other ski journalists.
Rossland has a variety of wonderful eateries (I loved Idgie's Fine Food, www.idgiesrestaurant.com ; try their almond crusted BC halibut!), coffee, outdoor and a sundry of other shops. I loved hiking and exploring the steep side streets. During the weekends, the night life rocks here with live music and a party to always be found...if you're not too tired from the Pow and groom skiing/riding!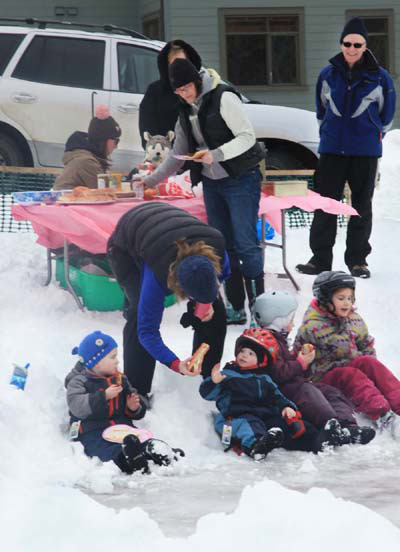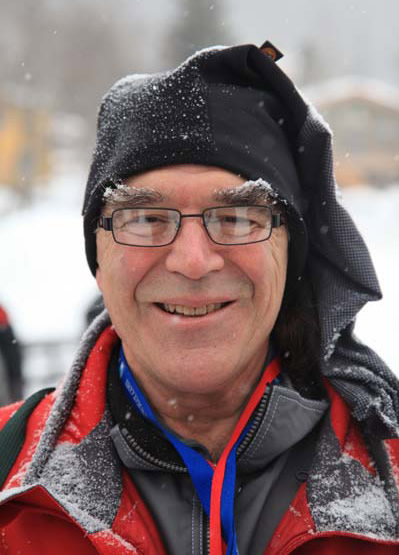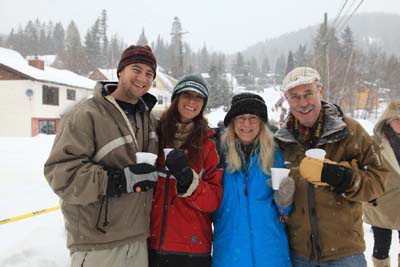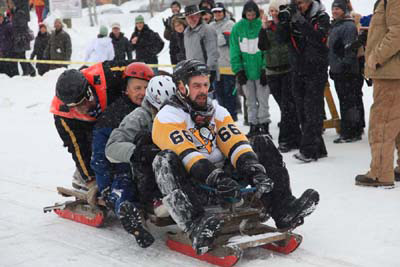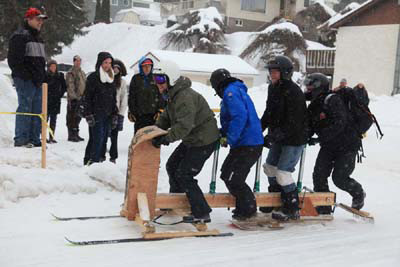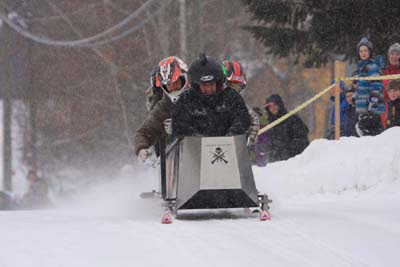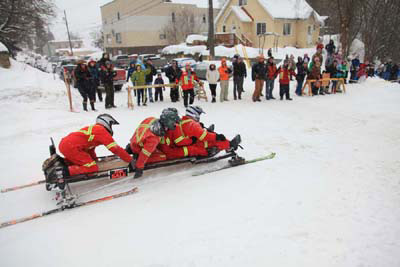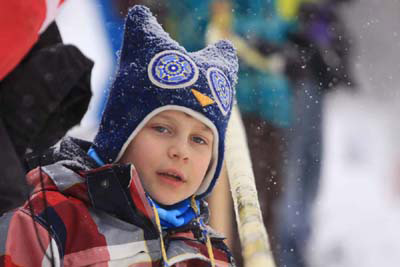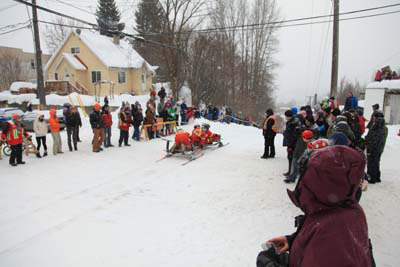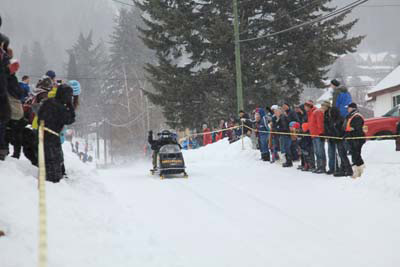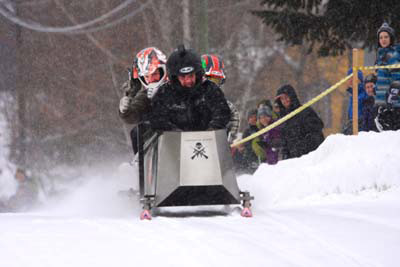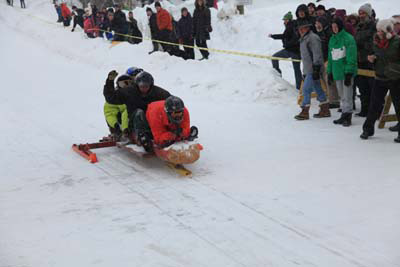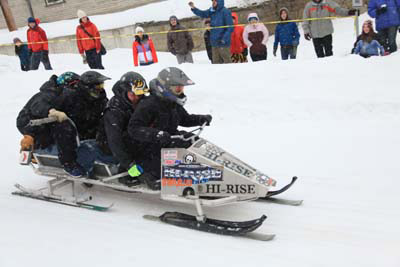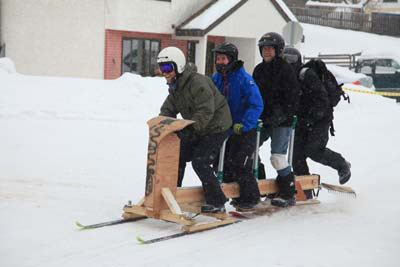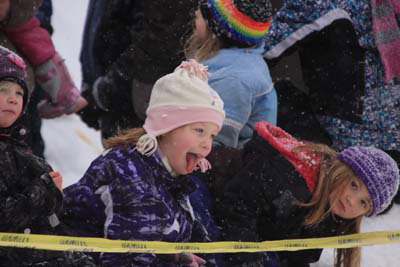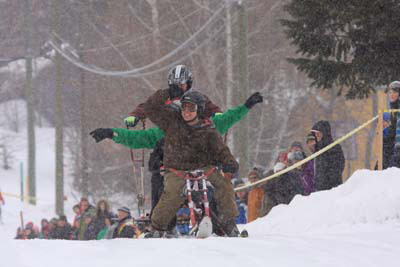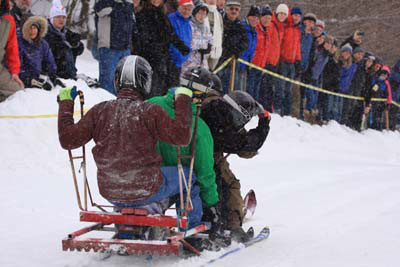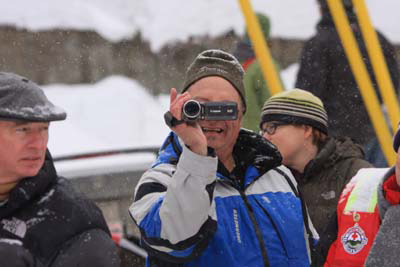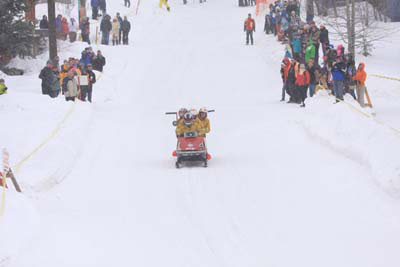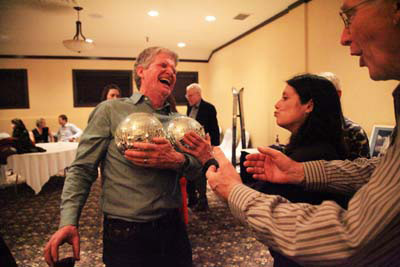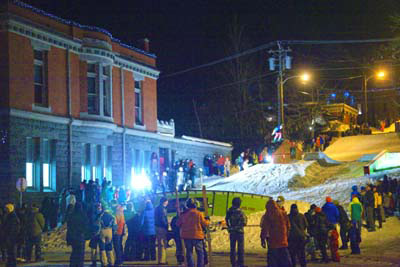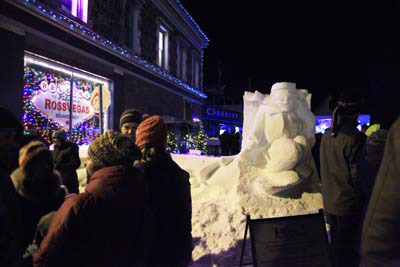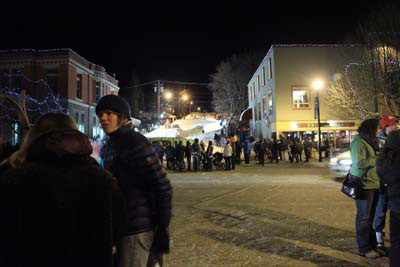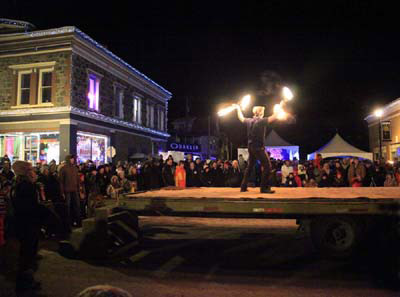 115th Rossland Winter Carnival
The last weekend in January, Rossland holds its' annual winter carnival (http://www.rosslandwintercarnival.com/). It's a hoot, hoot, hoot...entertaining to the max and even more so, if you're an active participant. Don't miss it! Next year's dates are January 23-26, 2014. There are a host of activities day and night throughout Rossland. You can even take a class on learning to luge.
Just to give you an idea, in 2012, here were some of the activities: the King of the Mountain ski, telemark and snowboard races, Ice Palace Beer Garden and the Blizzard Music Festival, parade, fireworks, Ski Bum the Musical, Pyrophoria Fire Dancers, the Sonny Samuelson Bobsled Race (a must-see with all the innovative bobsled contraptions), Powder Pounder Snow Volleyball, Borscht at the Legion, Family Fun Night, Annual Rotary Wine Festival (I went and tasted some dandies!) and the Annual Olaus Invitational BC Cup Luge Race.
One gentleman, Ken MacDermid, spoke about his team in the sledding race, "We went 73 MPH. It was a hell of a ride! In the old days, we'd even ice the course!" The course is a steep side street in Rossland that leads to main street. People gather on both sides of the street and all that I can say is you'd better pay attention at all times as some of the sleds may end up in your lap, which could easily ruin your day!
Will I go back to Rossland and Red Mountain? Dang right! As soon as I can. I like a place that advertises itself as 'So Good, It's Bad'!
Important Information:
www.redresort.com
facebook.com/redresort
www.rossland.co
www.toruismrossland.com