We finished our latest explorations around the Petén region of Guatemala and were headed to Benemerito de las Americas, a port of entry into the Mexican state of Chiapas. We'd been bouncing along the Usumacinta River for much of the morning, looking forward to making landfall, obtaining our visitor permits, and heading to the Montes Azules Biosphere Reserve.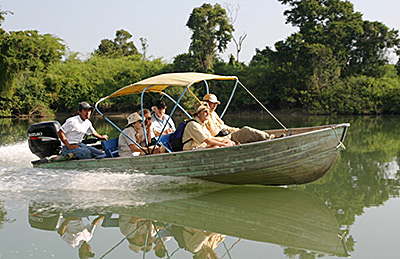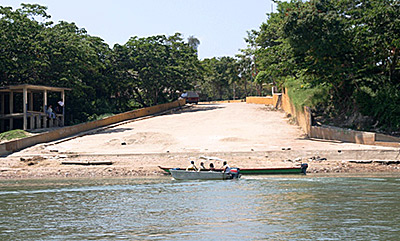 The Usumacinta River divides southeastern Mexico and northwestern Guatemala, but the small village of
Benemerito de las Americas (above right) no longer serves as an immigration station into Mexico.
Imagine our consternation to find the customs office in Benemerito recently closed, and the nearest port of entry Comitán de Dominguez, only 182 miles and, with our plans, three days away. That meant we'd be roaming southern Chiapas as "illegals" until we could obtain our visitor documentation. We'd shared many Mesoamerican adventures over the last few years, but this would be a first.
Montes Azules Biosphere Reserve
Mexico's first Biosphere Reserve, Montes Azules, was created in 1978 and is one of North America's most biologically diverse regions. Stretching from northern Guatemala into Chiapas and the southern portion of the Yucatan peninsula. 3,400 different plants and 1,500 species of trees add their fragrance to the earthy rainforest aroma. The diversity is so rich, a researcher once discovered 70 different orchid species in a single tree.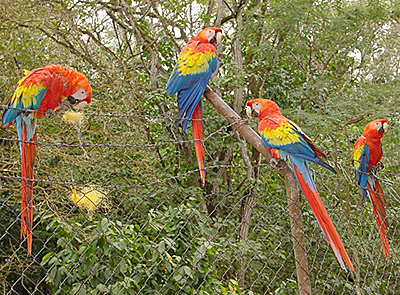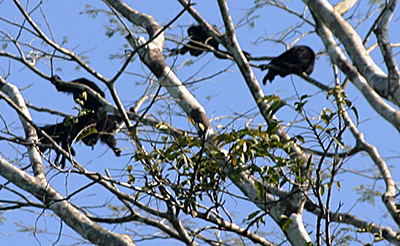 The foliage is alive with the melody and colors of over 340 birds species including the scarlet macaw (above left), while more than 500 types of butterflies lunch among endless blooms. The Biosphere boasts 114 documented mammals including howler monkeys (above right), jaguar and tapir.
The largest mountain rainforest in North America, in the heart of the Lacandon Jungle, lies within Montes Azules and is home to the Lacandon Indians. One of the most isolated of Mexico's native people, they are considered by many to be among the most direct blood line to the ancient Maya. The Lacandon avoided colonial Spanish domination by living in tiny agrarian communities in the jungles of current-day Chiapas and the Petén, mostly able to avoid contact with the Western world until the mid-20th century.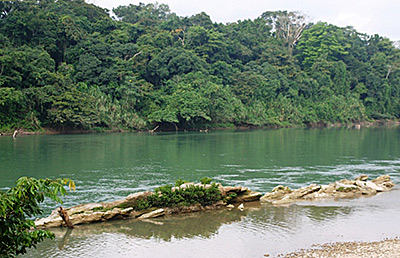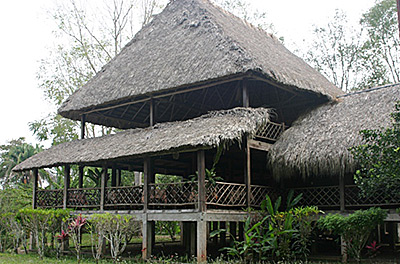 The Río Lacantun provides a non-intrusive passageway to jungle exploration. The river-front restaurant at Las Guacamayas mirrors the design of other buildings, which include various and comfortable cabin configurations for visitors.
Today's Lacandon, humble and unassuming, still honor and adhere closely to their ancient customs and traditions. Gradually assimilating to "modern society", they operate the Centro Ecoturístico Las Guacamayas, an ecotourism center established for the conservation of the "guacamaya" or Scarlet Macaw. Situated on the bank of the Lacantun River, they are the perfect guides on foot or by boat to observe the animals in their natural habitat, the Lacandon's neighborhood.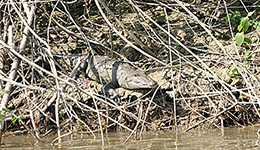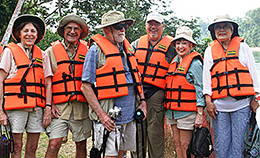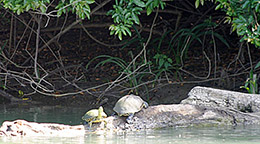 A boat tour on the Río Lacantun puts you up close and personal with many of the diverse aquatic creatures (112 types of fish, 23 various amphibians, and 54 different reptiles) including crocodiles (above left) and river turtles (above right).
Montebello Lakes National Park
Montes Azules contrasted nicely with the marvels we'd find in Montebello Lakes National Park, about an hour and a half west, just past the Classic Maya archaeological site of Chinkultic. The landscape becomes a lush welcome which, unlike the thick rainforest vegetation of Montes Azules, is reminiscent of the Pacific Northwest with its temperate pine forests and lake-studded landscape.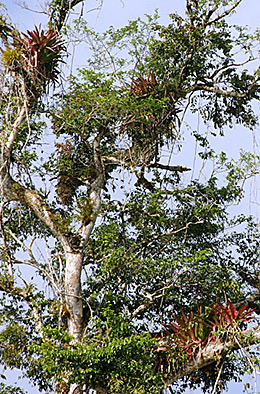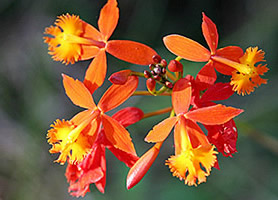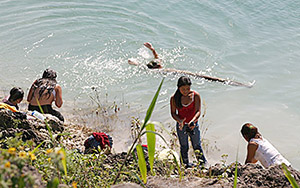 Orchids and other bromeliads flourish in the pine trees around Montebello Lakes. Designated Chiapas'
first national park in 1959, nearly 16,000 acres was awarded UNESCO Biosphere Reserve status in 2009.
Hugging the Guatemalan border, Lagunas de Montebello boasts nearly 60 various-sized bodies of water that entice a few locals and a handful of visitors to swim, canoe, and otherwise enjoy the serenity of these secluded treasures. The Lakes of Colors (Lagunas de Colores) are five bodies of water notable for their clear emerald, turquoise and purple colors, which is due to their different mineral content combined with sunlight reflections.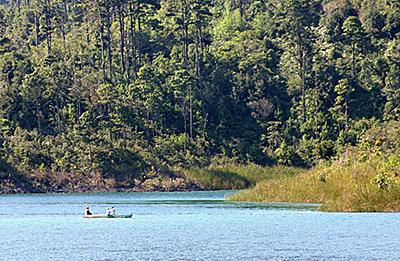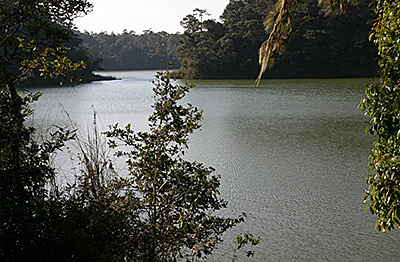 Largest of the Lagunas de Colores, Laguna Bosque Azul (Blue Forest Lake, above left) is tucked away
at the end of the road. The dark sapphire waters of Laguna Encantada (Enchanted Lake, above right)
impart a brooding, mysterious impression.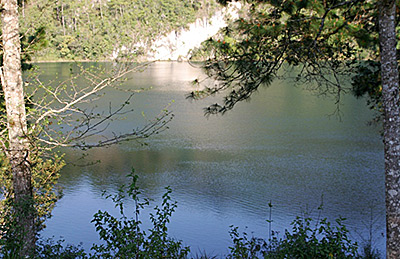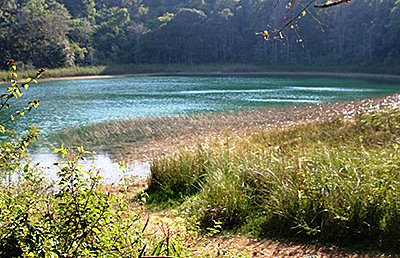 Opposite Encantada lie the cobalt blue waters of Laguna Ensueño (Enchanted Lake, above left),
and nearby Laguna Esmeralda (Emerald Lake, above right).
The Lacandon had shared some of the mysteries of their long-isolated Jungle in Montes Azules. We had been soothed by the tranquil jewels of the Montebello Lakes. Now we would confront the stunning frenzy of El Chiflón.
El Chiflón Waterfall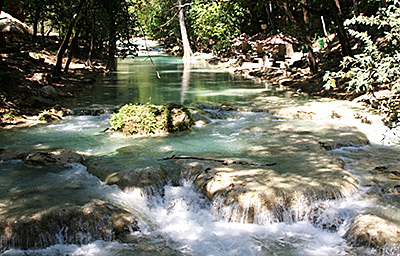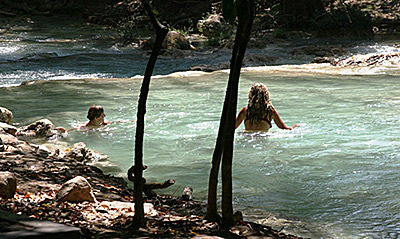 Several calm stretches along the Río San Vicente beckon for a refreshing dip.
About a half-hour southwest of Comitán, the Centro Ecoturístico Cadenas de Cascadas El Chiflón eco-center marks the entrance to a paved path which wanders alongside the Río San Vicente. Azure waters cascade over a series of rock terraces polished smooth by eons of tumbling water. The trail is sprinkled with small cabins for rent and picnic/BBQ areas where families gather.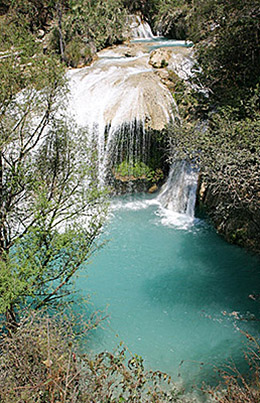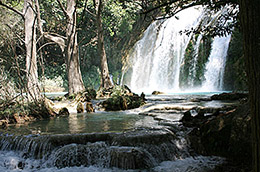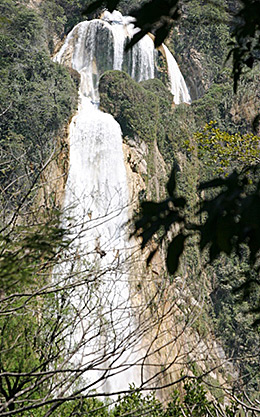 A series of waterfalls mark the paved path to El Chiflón's most prized view.
Forest covers the steep slopes on either side, yet it is a calming walk, past a handful of falls smaller than our goal yet beautiful in their own splendour. While glimpses of the final cascade can be caught along the trail, only a final ascent of some steep steps fully reveals El Chiflón's Bride's Veil falls (Velo de Novia, above right), plunging over a precipitous hillside.
Parador Santa Maria Hotel Museo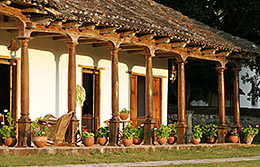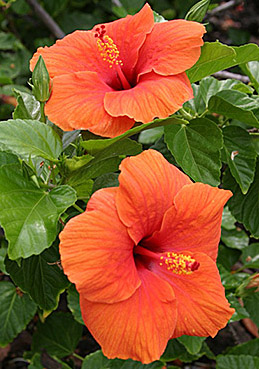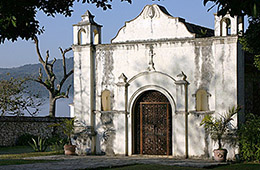 Each room at Parador Santa Maria opens onto the landscaped grounds.
A few steps away, the original Chapel houses a collection of sacred art.
During exploration of this area, we spent a couple of nights at the Parador Santa Maria, a 19th century colonial hacienda. A quiet respite in a flower-strewn setting, each of the eight rooms are uniquely decorated and filled with antique furniture and art. The original Chapel displays a beautiful collection of 16th to 19th century religious art. An on-site restaurant and piano lounge draw patrons from nearby Lazaro Cardenas and Comitán, just 17 miles away. There is a small coffee farm on the grounds (pardon the pun) and the owners will humbly guide you through their process of cultivation, harvesting and preparing what they proudly serve.
More adventures awaited us, but our next stop would be Comitán, where we'd idle away half a day while the immigration clerks hand-typed an individual, two-page letter for each of us, explaining why we'd been under the visitor radar for days but had now dutifully reported ourselves and could proceed with our trip. The how's and why's of our entry didn't present an issue. The only problem was trying to look remorseful and apologetic while hiding our glee at the wonders we'd enjoyed among some spectacular waterways in Chiapas.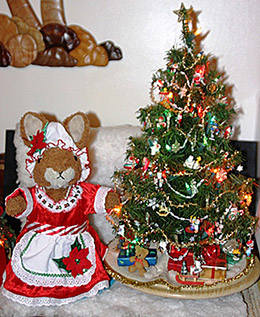 Happy Holidays!